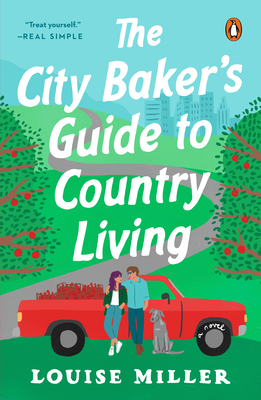 The City Baker's Guide to Country Living
A Novel
Paperback

* Individual store prices may vary.
Other Editions of This Title:
Digital Audiobook (8/8/2016)
Hardcover, Large Print (11/2/2016)
August 2016 Indie Next List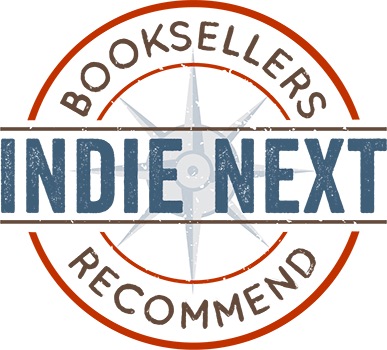 "This charming debut follows big-city baker Olivia Rawlings as she flees her cushy Boston job for small-town New England after accidentally setting her dessert -- and the building -- on fire. Along the way, she finds new friends, family, and a sense of belonging. Perfect for fans of Kitchens of the Great Midwest and Sarah Addison Allen, this is a comforting, big-hearted book that will enchant readers with its delightfully quirky characters, beautiful setting, and mouthwatering descriptions of baked goods."
— Rebecca Speas (E), One More Page, Arlington, VA
View the List
Description
"Mix in one part Diane Mott ­Davidson's delightful culinary adventures with several tablespoons of Jan Karon's country living and quirky characters, bake at 350 degrees for one rich and warm romance." --Library Journal

A full-hearted novel about a big-city baker who discovers the true meaning of home—and that sometimes the best things are found when you didn't even know you were looking

When Olivia Rawlings—pastry chef extraordinaire for an exclusive Boston dinner club—sets not just her flambéed dessert but the entire building alight, she escapes to the most comforting place she can think of—the idyllic town of Guthrie, Vermont, home of Bag Balm, the country's longest-running contra dance, and her best friend Hannah. But the getaway turns into something more lasting when Margaret Hurley, the cantankerous, sweater-set-wearing owner of the Sugar Maple Inn, offers Livvy a job. Broke and knowing that her days at the club are numbered, Livvy accepts.

Livvy moves with her larger-than-life, uberenthusiastic dog, Salty, into a sugarhouse on the inn's property and begins creating her mouthwatering desserts for the residents of Guthrie. She soon uncovers the real reason she has been hired—to help Margaret reclaim the inn's blue ribbon status at the annual county fair apple pie contest.
 
With the joys of a fragrant kitchen, the sound of banjos and fiddles being tuned in a barn, and the crisp scent of the orchard just outside the front door, Livvy soon finds herself immersed in small town life. And when she meets Martin McCracken, the Guthrie native who has returned from Seattle to tend his ailing father, Livvy  comes to understand that she may not be as alone in this world as she once thought.
 
But then another new arrival takes the community by surprise, and Livvy must decide whether to do what she does best and flee—or stay and finally discover what it means to belong. Olivia Rawlings may finally find out that the life you want may not be the one you expected—it could be even better.
Praise For The City Baker's Guide to Country Living: A Novel…
"Miller elevates the story by turning it into a Pinterest fantasy of rural America. . . [Her] visions of bucolic Vermont landscapes, cinnamon-scented kitchens and small-town friendliness make this reverie of country life an appealing one." --The New York Times Book Review

"This book is super cozy—probably because it takes place in a small town in Vermont, and because the protagonist has a dog named Salty, and because she's a baker who spends her days working at an inn. Okay, it's Gilmore Girls."—Bon Appetit, "8 Food Novels You Need to Read this Summer"

"Add in some romance and mouth-watering food descriptions, and Louise Miller's debut novel is a giant serving of comfort food. Treat yourself." --RealSimple

"[An] endearing debut. . . Miller, a pastry chef herself, writes about food with vivid detail, but her rhythmic prose is even crisper when her interests converge [and she] also excels at characterization, revealing her protagonist's complex pasts in subtle ways." –Publishers Weekly

"Beautifully light and rich. . . . Comforting without being cozy, this is escapist fiction for those who want a quieter—and tastier—life." --Elle.com

"Pies aren't simple. Neither is Livvy or The City Baker's Guide to Country Living. All three, however, are capable of warming the heart." --PopMatters

"With insight, warmth, and humor, Louise Miller describes life in a kitchen as only an experienced baker can. A magnificent debut."—J. Ryan Stradal, author of Kitchens of the Great Midwest
 
"This book comes with a warning: do not read while hungry. Absolutely charming and perfectly delicious. Bliss."—Natasha Solomons, author of The Song of Hartgrove Hall
 
"A soup-to-nuts treat.  If only Livvy Rawlings could move her whisks and mixing bowls into your own kitchen to work the magic Louise Miller spins throughout these scrumptious pages."—Mameve Medwed, author of How Elizabeth Barrett Browning Saved my Life 
 
"Genuine and sweet (with a pinch of salt), THE CITY BAKER'S GUIDE TO COUNTRY LIVING is a feast for the senses, for the head and the heart. With great warmth and generosity, Louise Miller brings a place and its lovable inhabitants to life. I adored this book; it made me want to dance. And eat."—Kate Racculia, author of Bellweather Rhapsody
 
"Louise Miller knows that a great story is like a prize-winning apple pie—warm, full to the brim with character, and not too sweet.  Her descriptions of the Vermont countryside, the Sugar Maple Inn, and baker Livvy Rawling's desserts make you want to pack a bag and head out for a long weekend in New England."—Erica Bauermeister, author of The Lost Art of Mixing 
 
"A warm, fresh look at finding one's way and making new choices in life.  It was studded with satisfying nuggets of wisdom throughout, like dabs of butter in a homemade pie, every baker's--and writer's--secret ingredient of choice."—Ellen Airgood, author of South of Superior 

"Louise Miller's debut is like a walk in the Vermont woods on a sunny day: crisp, bright, colorful, soul-reviving....Delicious." —Brenda Bowen, author of Enchanted August

"I fell in love with the community of Guthrie, VT, the soul-healing landscape, the quirky characters, and the sumptuous desserts Olivia Rawlings creates for them." —Juliette Fay, author of The Shortest Way Home

"Compulsively readable and written with deep tenderness. . .  in a rare book that not only whets the appetite, but makes the heart a little more whole." --Erika Swyler, author of The Book of Speculation

Penguin Books, 9781101981214, 352pp.
Publication Date: November 7, 2017
About the Author
Louise Miller is the author of The City Baker's Guide to Country Living and The Late Bloomers' Club. She is a professional pastry chef who lives, writes and bakes in Boston, MA.