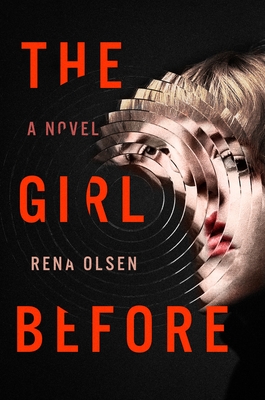 The Girl Before (Paperback)
G.P. Putnam's Sons, 9781101982358, 320pp.
Publication Date: August 9, 2016
Other Editions of This Title:
Digital Audiobook (8/8/2016)
* Individual store prices may vary.
Description
In this powerful psychological suspense debut, when a woman's life is shattered, she is faced with a devastating question: What if everything she thought was normal and good and true...wasn't?

Clara Lawson is torn from her life in an instant. Without warning, her home is invaded by armed men, and she finds herself separated from her beloved husband and daughters. The last thing her husband yells to her is to say nothing.

In chapters that alternate between past and present, the novel slowly unpeels the layers of Clara's fractured life. We see her growing up, raised with her sisters by the stern Mama and Papa G, becoming a poised and educated young woman, falling desperately in love with the forbidden son of her adoptive parents. We see her now, sequestered in an institution, questioned by men and women who call her a different name—Diana—and who accuse her husband of unspeakable crimes. As recollections of her past collide with new revelations, Clara must question everything she thought she knew, to come to terms with the truth of her history and to summon the strength to navigate her future.
About the Author
Rena Olsen grew up moving around every few years, following her minister father from church to church, and her exposure to so many different people and environments sparked an interest in human nature. She earned a bachelor's degree in psychology and a master's degree in marriage and family therapy. A licensed therapist, she works in Des Moines, Iowa.
Praise For The Girl Before…
Praise for The Girl Before

"Gripping...A powerful, moving debut by therapist Olsen in which cruelty is counterbalanced by compassion and love."—Booklist (starred review)

"Easily the most disturbing and unsettling book I have read this year....As in the best suspense novels, there are mysteries within mysteries, and all is not what it seems—not to Clara, and definitely not to the reader."—BookPage, A Best Mystery of 2016

"[A] thoughtful look at victims and perpetrators and the difficulties that arise for someone who is both at once....[The Girl Before] moves at the pace of a mystery, but the novel is strongest when it allows Clara to unpack her past and consider who she will be going forward. A moving story of recovery and responsibility."—Kirkus Reviews

"I couldn't put it down. The novel is compelling, perplexing, and ultimately uplifting! The unusual structure is a perfect match for the magnetic voice of the central character. I predict this daring debut will make Rena Olsen "the girl ahead" among psychological suspense authors."—Karen Harper, New York Times bestselling author of Upon a Winter's Night

"A disturbing story, haunting and important."—Alexandra Burt, author of Remember Mia

"Daring, harrowing and absolutely riveting."—Sandra Block, author of Little Black Lies