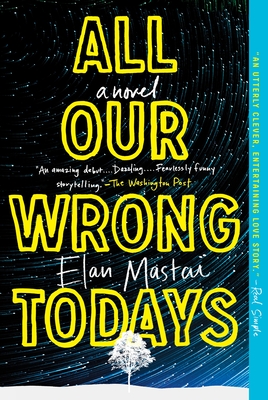 All Our Wrong Todays
A Novel
Paperback

* Individual store prices may vary.
Other Editions of This Title:
Digital Audiobook (2/6/2017)
Paperback, Large Print (2/27/2018)
Hardcover (2/7/2017)
February 2017 Indie Next List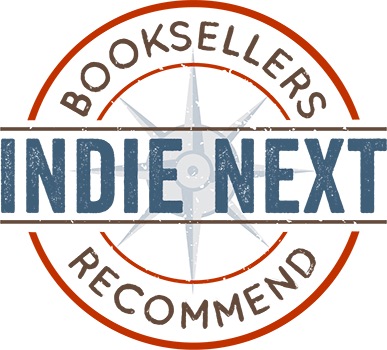 "Tom Barren is a time traveler. From 2016. A different 2016 from ours, that is. It's complicated. You see, he traveled from his techno-perfect utopian 2016 back to 1964 and really messed things up, leaving us with our current world. Now, the 2016 Tom-in-our-world, given the chance to return to 1964 and fix what he broke and return the world to the spiffy state he knows, faces the dilemma of loyalty to friends and family from his world versus the possibility of settling down with the love of his life in our grungy world. Whichever he chooses, people he loves will cease to exist. I predict the clever, witty, and poignant All Our Wrong Todays will be a huge bestseller for screenwriter and first-time novelist Elan Mastai."
— Clay Belcher (W), Signs of Life, Lawrence, KS
View the List
Summer 2018 Reading Group Indie Next List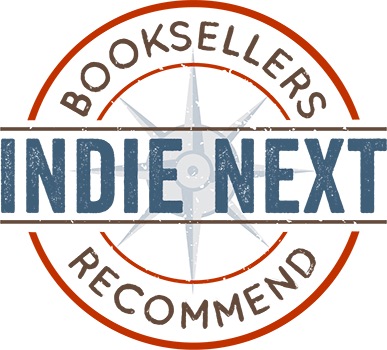 "What a fun romp through time! Because you know if you go back in time, you are going to mess things up. And Tom Barren certainly does.
All Our Wrong Todays
is filled with mad scientists, alternate realities, and enough twists and turns to keep you guessing. It's not just Dr. Whovian fun, it's also about family, love, hope, and the endless possibilities within each of us."
— Susan Thomas, CoffeeTree Books, Morehead, KY
View the List
Description
"Entertainingly mixes thrills and humor."—Entertainment Weekly

"[An] amazing debut novel....Dazzling and complex....Fearlessly funny storytelling."—The Washington Post

"Instantly engaging....A timeless, if mind-bending, story about the journeys we take, populated by friends, family, lovers, and others, that show us who we might be, could be—and maybe never should be—that eventually leads us to who we are."—USA Today

Elan Mastai's acclaimed debut novel is a story of friendship and family, of unexpected journeys and alternate paths, and of love in its multitude of forms.

It's 2016, and in Tom Barren's world, technology has solved all of humanity's problems—there's no war, no poverty, no under-ripe avocadoes. Unfortunately, Tom isn't happy. He's lost the girl of his dreams. And what do you do when you're heartbroken and have a time machine? Something stupid.

Finding himself stranded in a terrible alternate reality—which we immediately recognize as our 2016—Tom is desperate to fix his mistake and go home. Right up until the moment he discovers wonderfully unexpected versions of his family, his career, and the woman who may just be the love of his life.

Now Tom faces an impossible choice. Go back to his perfect but loveless life. Or stay in our messy reality with a soulmate by his side. His search for the answer takes him across continents and timelines in a quest to figure out, finally, who he really is and what his future—our future—is supposed to be.

Filled with humor and heart and packed with insight, intelligence, and mind-bending invention, All Our Wrong Todays is a powerful and moving story of life, loss, and love.
Praise For All Our Wrong Todays: A Novel…
Praise for All Our Wrong Todays

"Entertainingly mixes thrills and humor."—Entertainment Weekly

"[An] amazing debut novel....Dazzling and complex....Fearlessly funny storytelling....In the alternative reality of our own day when many long for the chance to turn back time, some solace might be found in the masochistic pleasures of this trippy and ultimately touching novel."—The Washington Post

"Instantly engaging....A timeless, if mind-bending, story about the journeys we take, populated by friends, family, lovers, and others, that show us who we might be, could be—and maybe never should be—that eventually leads us to who we are."—USA Today

"Mastai's model, openly acknowledged, is Kurt Vonnegut's Cat's Cradle, with its short chapters and snappy punchlines. He has caught the tone very well: a narrative voice at once wise and naïve, indignant and resigned, flip and deeply sad."—The Wall Street Journal

"All Our Wrong Todays is an incredibly creative work. It's as if Mastai time traveled and took copious notes of what a future utopian world would be. The science is as engaging as the romance. Mastai has mastered the art of endearing himself to an audience through both knowledge and entertainment. It's definitely out of this world—or an alternate universe."—Associated Press

"Imagine a world with flying cars, no aging, and casual trips to the moon. This one's about a guy who lives in that world, but accidentally shifts into the reality we all know...and it might be better for him....We're hooked. Think: Outlander meets Back to the Future."—The Skimm

"An entertaining romp."—The Guardian

"Shades of sci-fi, but also an endearing comedy about family and friendship."—New York Post

"[All Our Wrong Todays] earns the case it makes for the messiness, heartbreak, and imperfections of our world, and in doing so helped reconnect me to my fellow humans, whom, at the moment, I find inscrutable and frightening in equal measure."—Ron Currie, Chicago Tribune

"A multiverse trans-timeline love story....All storytelling is time travel, but not all time-travel stories are worth telling, and though I don't have the word count to properly place All Our Wrong Todays in the pantheon of chrono adventures (somewhere between Voyagers and Ken Grimwood's Replay), it more than deserves to be on readers' shelves in any timeline."—The Dallas Morning News

"All Our Wrongs Today belongs in a burgeoning genre of books like Andy Weir's The Martian that wrap self-deprecating dad humor around unabashedly nerdy science....Refreshing."—GQ

"You don't have to be a sci-fi fan to become totally enthralled with this fresh, time-travel novel by screenwriter Mastai....An utterly clever, entertaining love story."—RealSimple

"On top of this brilliant philosophical premise of parallel versions of one's life and the people in it—of what might have been had history unfolded different—Mastai's language is also rife with an infectious humor you won't be able to stop reading."—Harper's Bazaar

"All Our Wrong Todays is the mind-bending science fiction romance you need to read."—Mashable

"Witty, thoughtful, and entertaining."—Houston Chronicle

"Brilliant....All Our Wrong Todays is a stunning work that adeptly broadens the sci-fi genre by giving these faces true believability."—Electric Review

"There is a love story at the core of this novel, and it impacts Tom's decisions about which world he wants to inhabit."—Popular Mechanics, Best of the Year

"This is a science fiction love story that is by turns funny and wistful and smart, while remaining fully invested in how being human feels. Mastai has a sure hand with all of the elements of storytelling....Mastai's jaunty prose is essential to the vibrant and engaging story."—Locus Magazine

"A novel filled with humor and heart, and saturated with insight, intelligence, and mind-bending invention."—BookBrowse

"Fascinating, intelligent, and written with a solid understanding of human nature, Mastai, an experienced screenwriter, shows a flair for novel writing. Working within the intellectual tropes of time travel, he tells the story about a damaged human being searching for love and acceptance, while trying to undo damages to the space-time continuum that he caused himself....Highly recommended."—The Missourian

"Mastai creates a fascinating tapestry of interconnected alternate realities....A potent mixture of sincere introspection and a riveting examination of time travel and alternate realities, this highly recommended novel is reminiscent of Jo Walton's My Real Children with the breeziness of Robin Sloan's Mr. Penumbra's 24-Hour Bookstore."—Library Journal (starred review)

"With humor, grace, and dizzying skill, Mastai crafts a time-traveling novel that challenges every convention of the trope, and succeeds brilliantly. His droll, unassuming writing style couches a number of razor-sharp critiques about both our own reality and that of his hero, while the endless array of technological gadgets, innovations, and possibilities give the story its drive and irresistible exuberance....Heartrending, funny, smart, and stunningly, almost brazenly hopeful."—RT Book Reviews (Top Pick)

"Mastai's novel is both charming and wondrously plotted....'Existence is not a thing with which to muck around,' and yet that's exactly what fantastic storytelling attempts, warping reality, perception, and truth—and hopefully entertaining us as well as this novel does."—Kirkus Reviews (starred review)

"Mastai's utopian worldbuilding is complex and imaginative....An entertaining rom-com of errors, All Our Wrong Todays backflips through paradoxes while exploring provocative questions of grief and the multitudes we contain within ourselves. Ultimately, it's a story about love—and the stupid things we'll do for it."—BookPage

"A novel about time travel has no right to be this engaging. A novel this engaging has no right to be this smart. And a novel this smart has no right to be this funny. Or insightful. Or immersive. Basically, this novel has no right to exist."—Jonathan Tropper, New York Times bestselling author of This Is Where I Leave You and One Last Thing Before I Go

"Elan Mastai has conjured up a witty and freewheeling time-traveling romance that packs an emotional wallop. All Our Wrong Todays is a page-turning delight."—Maria Semple, author of Today Will Be Different and Where'd You Go, Bernadette
 
"A thrilling tale of time travel and alternate timelines with a refreshingly optimistic view of humanity's future."—Andy Weir, New York Times bestselling author of The Martian 
 
"Time travel bends our minds, and in the right hands it can tickle our funny bones. All Our Wrong Todays is a twisty, provocative, creative tale of one person at the center of multiple branching timelines. It's an extremely enjoyable way to get yourself thinking about our world and the ways it could be very different."—Sean Carroll, author of The Big Picture: On the Origins of Life, Meaning, and the Universe Itself

"As a novelist, I hate Elan Mastai for writing a perfect book. As a reader, I couldn't be more grateful."—Ron Currie, author of Everything Matters! and The One-Eyed Man

"Screenwriter Mastai fills his debut with vintage-sf-novel-fueled names and explanations to anticipate readers' every question; they'll enjoy the ride."—Booklist
 
"Within the pages of this brilliant novel is enough humor, wisdom, and joy to last us well into the next millennium. Elan Mastai is this generation's Vonnegut, providing us with the blueprints for building a more loving present, past, and future."—Alexander Weinstein, author of Children of the New World 

"A clever concept that Mastai executes to perfection. An absolute joy to read."—New York Times bestselling author V.E. Schwab

"[An] imaginative debut novel....Mastai has fun with all the usual conventions of time travel and its many paradoxes, and the cherry on top is his dialogue, reminiscent of Douglas Adams's The Hitchhiker's Guide to the Galaxy."—Publishers Weekly

"An intricate plot, cheeky humor, and rich, multifaceted characters create a compelling and complex narrative. An additional meta-layer explores the role of writing in a world obsessed with technology. Sophisticated readers will enjoy revisiting arguments about the death of the novel; deciding whether Tom is right in asserting this is memoir and not fiction; and whether there is a meaningful difference between the two."—VOYA

"Elan Mastai's debut is full of laughs, adventure, and heart."—Bookish 

"Filled with humor and heart, and saturated with insight and intelligence and a mind-bending talent for invention, this novel signals the arrival of a major talent."—Tor.com

"A really fantastic adventure....I wish I could jump back in time so I could read it again for the first time."—Geek Dad
Dutton, 9781101985151, 400pp.
Publication Date: February 20, 2018
About the Author
Elan Mastai was born in Vancouver and lives in Toronto with his wife and children. He is an award-winning screenwriter. This is his first novel.