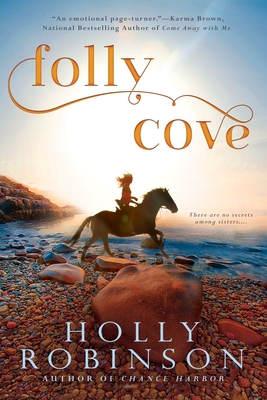 Folly Cove (Paperback)
Berkley Books, 9781101991534, 400pp.
Publication Date: October 4, 2016
Description
An emotional and rich new novel about family and secrets from the acclaimed author of Chance Harbor.
The ties of family bind us forever no matter how far we may go to escape them...

The Bradford sisters are famous in Rockport, Massachusetts: for their beauty, their singing voices, their legendary ancestors, and their elegant mother, Sarah, who has run the historic Folly Cove Inn alone ever since her husband disappeared.
The two youngest sisters, Anne and Elly, fled Folly Cove as soon as they could to pursue their dreams and escape the Bradford name, while Laura stayed and created a seemingly picture perfect life. After a series of bad decisions, Anne has no choice but to come home and face her critical mother and eldest sister, reluctantly followed by Elly, another Bradford woman who's hiding something.
As the three sisters plan a grand celebration for their mother's birthday, they struggle to maintain the illusions about their lives that they ve so carefully crafted. But when painful old wounds reopen and startling family secrets are revealed, they soon discover that even the seemingly unbreakable bonds of sisterhood can be tested...
READERS GUIDE INCLUDED
About the Author
Holly Robinson is the author of the novels Chance Harbor, Haven Lake, Beach Plum Island, The Wishing Hill, Sleeping Tigers, and a memoir, The Gerbil Farmer's Daughter. She is an NPR commentator and a journalist whose work appears in publications such as the Huffington Post, More, Parents, Publishers Weekly, and Redbook.
Advertisement