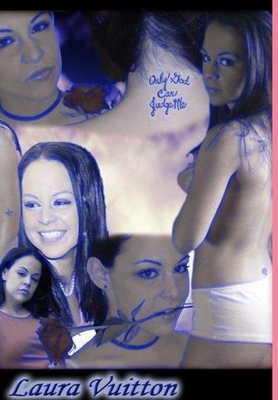 Laura Vuitton (Hardcover)
Lulu.com, 9781105700453, 162pp.
Publication Date: February 9, 2018
* Individual store prices may vary.
Description
Already the outcome of an affair, Laura V. sustained severe head injuries due to forceps slipping, prior to being put up for adoption and becoming a ward of the state. Gratefully, after only two foster families, Laura V. was adopted by the Walker family. Laura grew up experiencing chronic headaches; nausea; dizziness; blackouts; fainting spells; seizures; nighttime vomiting; severe abdominal cramping; and constipation that would last weeks. Laura's adoptive mother took her to therapy, upon Laura's attempt to explain said issues. By 15, Laura was put on a medication that made her symptoms worsen, as well as exacerbating health issues that were yet unknown. By 25, Laura had to have her gall bladder removed; and by 30, Laura had had her first brain MRI, revealing lesions on either side of her brain (where forceps would have been). From an abusive childhood to seeing several specialists to configure medical issues out on her own as an adult, Laura shares parts of her journey with other survivors.