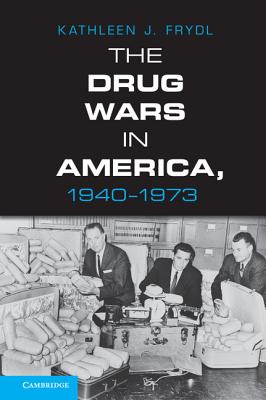 The Drug Wars in America, 1940 1973 (Hardcover)
Cambridge University Press, 9781107013902, 458pp.
Publication Date: April 7, 2013
Other Editions of This Title:
Paperback (5/31/2013)
* Individual store prices may vary.
Description
The Drug Wars in America, 1940 1973 argues that the U.S. government has clung to its militant drug war, despite its obvious failures, because effective control of illicit traffic and consumption were never the critical factors motivating its adoption in the first place. Instead, Kathleen J. Frydl shows that the shift from regulating illicit drugs through taxes and tariffs to criminalizing the drug trade developed from, and was marked by, other dilemmas of governance in an age of vastly expanding state power. Most believe the drug war was inaugurated by President Richard Nixon's declaration of a war on drugs in 1971, but in fact his announcement heralded changes that had taken place in the two decades prior. Frydl examines this critical interval of time between regulation and prohibition, demonstrating that the war on drugs advanced certain state agendas, such as policing inner cities or exercising power abroad. Although this refashioned approach mechanically solved some vexing problems of state power, it endowed the country with a cumbersome and costly war that drains resources and degrades important aspects of the American legal and political tradition.