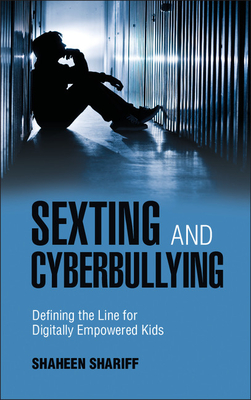 Sexting and Cyberbullying (Hardcover)
Cambridge University Press, 9781107019911, 238pp.
Publication Date: January 31, 2015
* Individual store prices may vary.
Description
Directed at policy makers, legislators, educators, parents, members of the legal community, and anyone concerned about current public policy responses to sexting and cyberbullying, this book examines the lines between online joking and legal consequences. It offers an analysis of reactive versus preventive legal and educational responses to these issues using evidence-based research with digitally empowered kids. Shaheen Shariff highlights the influence of popular and "rape" culture on the behavior of adolescents who establish sexual identities and social relationships through sexting. She argues that we need to move away from criminalizing children and toward engaging them in the policy-development process, and she observes that important lessons can be learned from constitutional and human rights frameworks. She also draws attention to the value of children's literature in helping the legal community better understand children's moral development - and the judicial approaches and biases in assessing children's culpability - and in helping children clarify the lines between harmless jokes and harmful postings that could land them in jail.