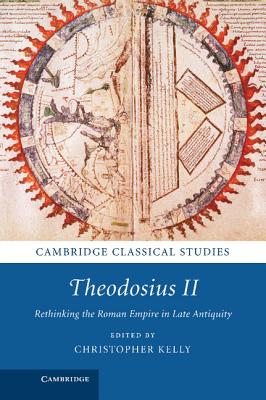 Theodosius II (Hardcover)
Rethinking the Roman Empire in Late Antiquity (Cambridge Classical Studies)
Cambridge University Press, 9781107038585, 342pp.
Publication Date: August 8, 2013
* Individual store prices may vary.
Description
Theodosius II (AD 408-450) was the longest reigning Roman emperor. Ever since Edward Gibbon, he has been dismissed as mediocre and ineffectual. Yet Theodosius ruled an empire which retained its integrity while the West was broken up by barbarian invasions. This book explores Theodosius' challenges and successes. Ten essays by leading scholars of late antiquity provide important new insights into the court at Constantinople, the literary and cultural vitality of the reign, and the presentation of imperial piety and power. Much attention has been directed towards the changes promoted by Constantine at the beginning of the fourth century; much less to their crystallisation under Theodosius II. This volume explores the working out of new conceptions of the Roman Empire - its history, its rulers and its God. A substantial introduction offers a new framework for thinking afresh about the long transition from the classical world to Byzantium.