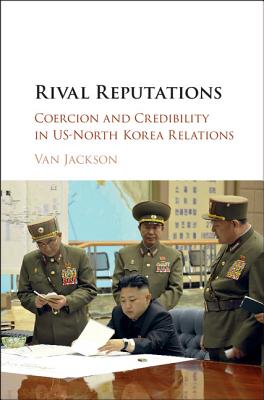 Rival Reputations (Hardcover)
Cambridge University Press, 9781107133310, 228pp.
Publication Date: March 3, 2016
Other Editions of This Title:
Paperback (11/23/2017)
* Individual store prices may vary.
Description
Charting the turbulent history of US-North Korean affairs from the 1960s through to 2010, Rival Reputations explores how past incidents and crises can be relied upon to help determine threat credibility and the willingness of an adversary to resort to violence. Using reputation as the framework, this book answers some of the most vexing questions regarding both US and North Korean foreign policy. These include how they have managed to evade war, why North Korea - a much weaker power - has not been deterred by superior American military power from repeated violent provocations against the United States and South Korea, and why US officials in every administration have rarely taken North Korean threats seriously. Van Jackson urges us to jettison the conventional view of North Korean threats and violence as part of a 'cycle' of provocation and instead to recognize them as part of a pattern of rivalry inherent in North Korea's foreign relations.