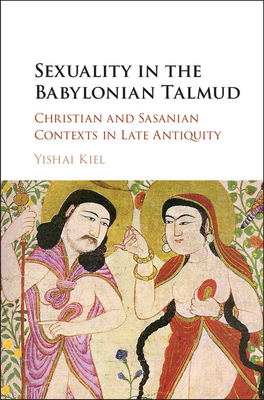 Sexuality in the Babylonian Talmud
Christian and Sasanian Contexts in Late Antiquity
Hardcover

* Individual store prices may vary.
Description
Within this close textual analysis of the Babylonian Talmud, Yishai Kiel explores rabbinic discussions of sex in light of cultural assumptions and dispositions that pervaded the cultures of late antiquity and particularly the Iranian world. By negotiating the Iranian context of the rabbinic discussion alongside the Christian backdrop, this groundbreaking volume presents a balanced and nuanced portrayal of the rabbinic discourse on sexuality and situates rabbinic discussions of sex more broadly at the crossroads of late antique cultures. The study is divided into two thematic sections: the first centers on the broader aspects of rabbinic discourse on sexuality while the second hones in on rabbinic discussions of sexual prohibitions and the classification of permissible and prohibited partnerships, with particular attention to rabbinic discussions of incest. Essential reading for scholars and graduate students of Judaic studies, early Christianity, and Iranian studies, as well as those interested in religious studies and comparative religion.
Cambridge University Press, 9781107155510, 310pp.
Publication Date: October 13, 2016