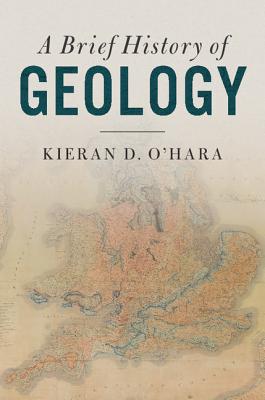 A Brief History of Geology
Hardcover

* Individual store prices may vary.
Description
Geology as a science has a fascinating and controversial history. Kieran D. O'Hara's book provides a brief and accessible account of the major events in the history of geology over the last two hundred years, from early theories of Earth structure during the Reformation, through major controversies over the age of the Earth during the Industrial Revolution, to the more recent twentieth-century development of plate tectonic theory, and on to current ideas concerning the Anthropocene. Most chapters include a short 'text box' providing more technical and detailed elaborations on selected topics. The book also includes a history of the geology of the Moon, a topic not normally included in books on the history of geology. The book will appeal to students of Earth science, researchers in geology who wish to learn more about the history of their subject, and general readers interested in the history of science.
Cambridge University Press, 9781107176188, 274pp.
Publication Date: June 21, 2018