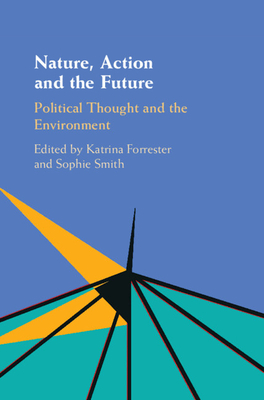 Nature, Action and the Future
Political Thought and the Environment
Hardcover

* Individual store prices may vary.
Description
Climate change is one of the great challenges of modern politics. In this volume, leading political theorists and historians investigate how the history of political ideas can help us make sense of it. The contributors add a historical perspective to contemporary debates in political theory. They also show that the history of political thought offers new directions for thinking about the environment today. By situating the relationship between humans and nature within a wider history of ideas, the essays provide alternative ways of thinking about the most intractable problems of environmental politics - the status of science in modern democracies, problems of collective action, and the challenges of fatalism. This volume will create new avenues of research for scholars and students in the history of political thought. It is essential reading for undergraduate students interested in environmental challenges: both those in politics seeking a historical perspective, and those in history who want to link their studies to the present.
Cambridge University Press, 9781107199286, 250pp.
Publication Date: January 25, 2018