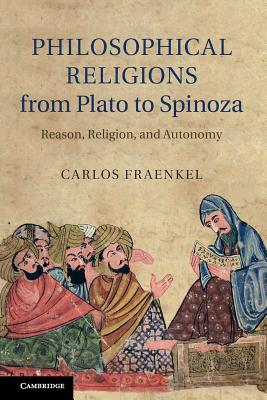 Philosophical Religions from Plato to Spinoza
Reason, Religion, and Autonomy
Paperback

* Individual store prices may vary.
Other Editions of This Title:
Hardcover (11/22/2012)
Description
Many pagan, Jewish, Christian and Muslim philosophers from Antiquity to the Enlightenment made no meaningful distinction between philosophy and religion. Instead they advocated a philosophical religion, arguing that God is Reason and that the historical forms of a religious tradition serve as philosophy's handmaid to promote the life of reason among non-philosophers. Carlos Fraenkel provides the first account of this concept and traces its history back to Plato. He shows how Jews and Christians appropriated it in Antiquity, follows it through the Middle Ages in both Islamic and Jewish forms and argues that it underlies Spinoza's interpretation of Christianity. The main challenge to a philosophical religion comes from the modern view that all human beings are equally able to order their lives rationally and hence need no guidance from religion. Fraenkel's wide-ranging book will appeal to anyone interested in how philosophy has interacted with Jewish, Christian, and Muslim religious traditions.
Cambridge University Press, 9781107437371, 358pp.
Publication Date: August 7, 2014