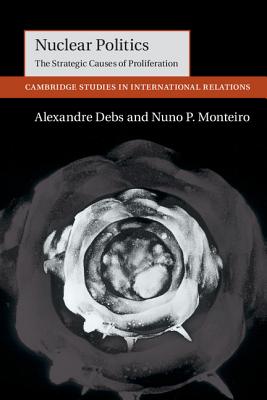 Nuclear Politics (Cambridge Studies in International Relations #142) (Paperback)
Cambridge University Press, 9781107518575, 648pp.
Publication Date: December 22, 2016
* Individual store prices may vary.
Description
When do states acquire nuclear weapons? Overturning a decade of scholarship focusing on other factors, Debs and Monteiro show in Nuclear Politics that proliferation is driven by security concerns. Proliferation occurs only when a state has both the willingness and opportunity to build the bomb. A state has the willingness to nuclearize when it faces a serious security threat without the support of a reliable ally. It has the opportunity when its conventional forces or allied protection are sufficient to deter preventive attacks. This explains why so few countries have developed nuclear weapons. Unthreatened or protected states do not want them; weak and unprotected ones cannot get them. This powerful theory combined with extensive historical research on the nuclear trajectory of sixteen countries will make Nuclear Politics a standard reference in international security studies, informing scholarly and policy debates on nuclear proliferation - and US non-proliferation efforts - for decades to come.