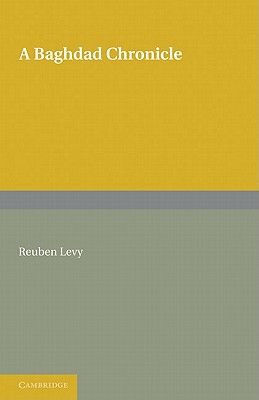 A Baghdad Chronicle (Paperback)
Cambridge University Press, 9781107600546, 298pp.
Publication Date: November 18, 2011
* Individual store prices may vary.
Description
First published in 1929, A Baghdad Chronicle was the work of Reuben Levy, then Lecturer in Persian at the University of Cambridge. The aim of his study was to present an account of Baghdad under the Abbasid Caliphate which included not only the record of conflict and political history of the city, but as much as possible of its social history, with descriptions of the manners and customs of its people. The study thus draws extensively from biographies in addition to historical annals and Levy's own knowledge of the city to create a coherent narrative. It will be of interest to anyone wishing to learn about the history of Baghdad from an early twentieth-century perspective.