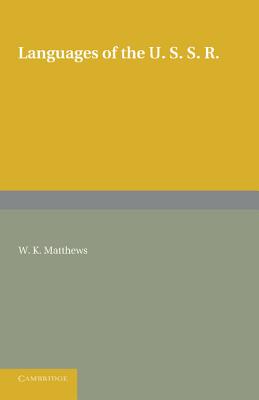 Languages of the USSR
Paperback

* Individual store prices may vary.
Description
Originally published in 1951, this book by W. C. Matthews analyzes the phonology and morphology of the six major language groups most used in the Soviet Union: Uralian, Altaic, North Caucasian, South Caucasian, Indo-European and Palaeoasiatic. Appendices at the back break each of the languages and dialects down into their respective classifications, as well as providing statistics on the prevalence of each language and the ways in which each evolved. This book will be of value to anyone with an interest in linguistics.
Cambridge University Press, 9781107623552, 192pp.
Publication Date: September 19, 2013