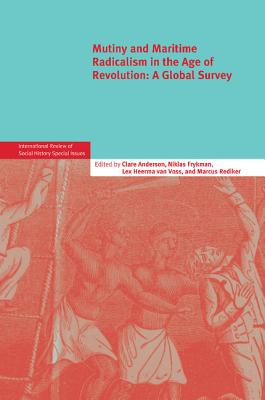 Mutiny and Maritime Radicalism in the Age of Revolution
A Global Survey (International Review of Social History Supplements #21)
Paperback

* Individual store prices may vary.
Description
This volume explores the transnational dimensions of mutiny and maritime radicalism during the great cycle of war and revolution that began in the mid-1750s and continued until the 1840s. The central theme of the volume is mutiny - its causes, frequency, forms, patterns and outcomes - charting, linking and comparing maritime insurrections in different oceans, on warships, merchant vessels and convict ships. The contributions concentrate on the mutineers themselves, their social composition, self-organisation, objectives and ideas. Also included is unrest in port cities, sites of international exchange between maritime and landed forms of resistance. Sailors spent significant amounts of time in port, sometimes connecting shipboard unrest and radical movements on land in personal, political and social ways. The contributions cover the age of revolution in its full geographic extent, including the Atlantic with its wars and revolutions, but also the Indian and Pacific Ocean and the South China Sea.
Cambridge University Press, 9781107689329, 286pp.
Publication Date: December 19, 2013