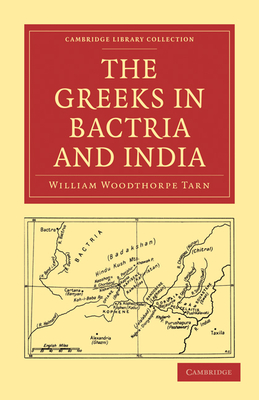 The Greeks in Bactria and India (Cambridge Library Collection (Paperback)
Classics)
Cambridge University Press, 9781108009416, 600pp.
Publication Date: June 24, 2010
* Individual store prices may vary.
Description
Written by a highly regarded scholar in the field, this is the first published study on the Greek kingdoms of Bactria and India that treats them as Hellenistic states. The book begins with an overview of the Seleucid settlement, providing a background to the relations between Greeks and Asiatics after the death of Alexander the Great. Covering the period from 206 to 145 BCE, the book analyses the reigns of Euthydemus I, Demetrius I and Menander I, and explains how they accomplished Alexander's dream of co-operation instead of domination in the eastern provinces. Tarn's work examines this little-discussed topic and presents it to the reader in a clear and accessible style, making this a great scholarly contribution that remains unsurpassed in breadth and depth. The second edition from 1966 (reissued here) includes an Addendum explaining the further discoveries since the work was first published in 1951.