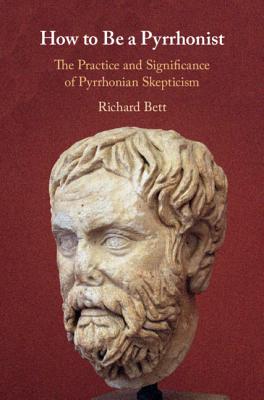 How to Be a Pyrrhonist (Hardcover)
The Practice and Significance of Pyrrhonian Skepticism
Cambridge University Press, 9781108471077, 278pp.
Publication Date: May 16, 2019
* Individual store prices may vary.
Description
What was it like to be a practitioner of Pyrrhonist skepticism? This important volume brings together for the first time a selection of Richard Bett's essays on ancient Pyrrhonism, allowing readers a better understanding of the key aspects of this school of thought. The volume examines Pyrrhonism's manner of self-presentation, including its methods of writing, its desire to show how special it is, and its use of humor; it considers Pyrrhonism's argumentative procedures regarding specific topics, such as signs, space, or the Modes; and it explores what it meant in practice to live as a Pyrrhonist, including the kind of ethical outlook which Pyrrhonism might allow and, in general, the character of a skeptical life - and how far these might strike us as feasible or desirable. It also shows how Pyrrhonism often raises questions that matter to us today, both in our everyday lives and in our philosophical reflection.