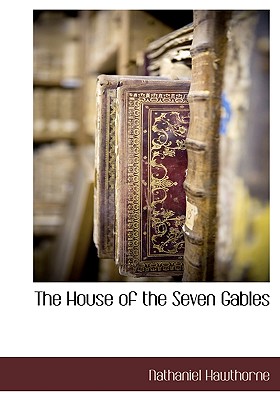 The House of the Seven Gables (Hardcover)
BCR (Bibliographical Center for Research), 9781116118612, 450pp.
Publication Date: October 16, 2009
Other Editions of This Title:
Paperback (12/16/2017)
Paperback (9/3/2019)
Paperback (7/29/2012)
Paperback (10/25/2005)
Paperback (2/28/2017)
Paperback (12/21/2019)
Paperback (9/30/2019)
Hardcover (5/25/2017)
Hardcover (4/6/2010)
Paperback (10/19/2018)
Paperback (5/25/2017)
Hardcover (10/16/2009)
Hardcover (4/12/2005)
Hardcover (5/14/2018)
Hardcover (10/24/2015)
Hardcover (10/5/2007)
Hardcover (10/23/2015)
Hardcover (5/3/2016)
* Individual store prices may vary.
Description
Nathaniel Hawthorne's "The House of the Seven Gables" is a classic of American literature, written by one of America's greatest writers. First published in 1851, the book is set in a mansion not unlike his cousin's many-gabled home in Salem, Massachusetts, which Hawthorne visited regularly. Hawthorne believed "the wrong-doing of one generation lives into the successive ones" and Hawthorne's story depicts the memorable lives of the residents of the house who were inextricably bound to the sins of their ancestors. Today, the Turner-Ingersoll Mansion is popularly known as the House of the Seven Gables, is on The National Register of Historic Places, and is a museum open to the public.