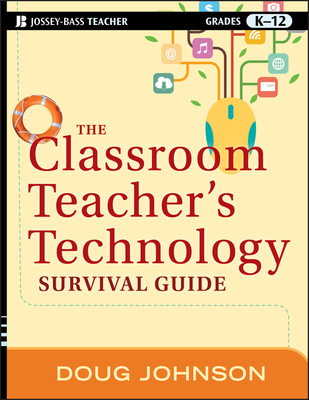 The Classroom Teacher's Technology Survival Guide (Jossey-Bass Teacher Survival Guides) (Paperback)
Jossey-Bass, 9781118024553, 221pp.
Publication Date: March 6, 2012
* Individual store prices may vary.
Description
A comprehensive guide for integrating educational technology inthe K-12 classroom
This is a must-have resource for all K-12 teachers andadministrators who want to really make the best use of availabletechnologies. Written by Doug Johnson, an expert in educationaltechnology, The Classroom Teacher's Technology SurvivalGuide is replete with practical tips teachers can easily use toengage their students and make their classrooms places where bothstudents and teachers will enjoy learning.
Covers the most up-to-date technologies and how they can bestbe used in the classroom
Includes advice on upgrading time-tested educational strategiesusing technology
Talks about managing "disruptive technologies" in theclassroom
Includes a wealth of illustrative examples, helpfulsuggestions, and practical tips
This timely book provides a commonsense approach to choosing andusing educational technology to enhance learning.
About the Author
DOUG JOHNSON is the Director of Media and Technology for the Mankato, Minnesota Public Schools and serves as an adjunct faculty member of Minnesota State University. His long-running column "Head for the Edge," appears in Library Media Connection and he maintains the Blue Skunk Blog.