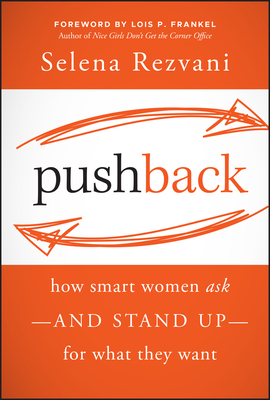 Pushback (Hardcover)
How Smart Women Ask--And Stand Up--For What They Want
Jossey-Bass, 9781118104903, 209pp.
Publication Date: April 10, 2012
* Individual store prices may vary.
Description
Popular leadership blogger gives the low-down on standing up foryourself
In Pushback, top leadership consultant Selena Rezvaniargues that self-advocacy is critical to success. Yet womeninitiate negotiations four times less often than men, resulting ingetting less of what they want--promotion opportunities, plumassignments, and higher pay. This book shines a light on the realrules of holding your own and pushing back for what is rightfullyyours. Drawing on interviews with high-level leaders, Rezvanioffers readers in the first half of their career the unedited truthabout how women have asked their way to the top andtriumphed--and how you can too.
Includes interviews with top business leaders such as MarieChandoha, CEO of Charles Schwab Investment Management; CindiBigelow, President of Bigelow Tea Company; Fizzah Jafri, COO atMorgan Stanley; Rosemary Turner, President at UPS; and Irene ChangBritt, Chief Strategy Officer at Campbell's Soup
Offers a reliable and methodic approach to negotiating andnavigating tough conversations
Highlights compelling facts and research from the world ofpsychology and leadership
Insightful and accessible, Pushback is a timely resourcefor savvy women who want to leverage their skills, promotethemselves effectively, and fast track their careers.
About the Author
Selena Rezvani is the co-owner of Women's Roadmap, a consulting firm that elevates more women into leadership through assessment, design of gender-inclusive policies, and coaching. Rezvani is a commentator on NPR's 51 Percent: The Women's Perspective, writes columns for The Washington Post and Forbes, and is the author of The Next Generation of Women Leaders.