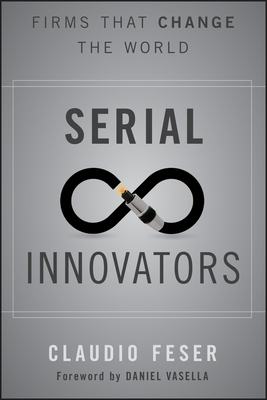 Serial Innovators (Hardcover)
Firms That Change the World
Wiley, 9781118149928, 202pp.
Publication Date: November 8, 2011
* Individual store prices may vary.
Description
"The average life expectancy at "birth" of a firm is roughly 15 years, and only one out of twenty lives longer than fifty years.
Firms are born, they grow, then they struggle to keep up with changing markets. Slow adapters often become big losers, fall by the wayside, and die. Serial Innovators studies the factors affecting the aging of firms, particularly those that slow down their ability to adapt to changes in the marketplace. The book reviews recent findings in relevant academic fields--behavioral economics, psychology, neuroscience, organizational science, network theory, anthropology, sociology, and strategy--to understand how firms, as they grow, develop rigidities that prevent change.
It develops a model of organization that is adaptive, innovative, and can create significant value for its stakeholders for long periods of time".
About the Author
Claudio Feser is a Director of McKinsey & Company, where he leads the McKinsey CEO Network, a practice of the company that focuses on CEO training and coaching. Feser previously managed McKinsey offices in Switzerland and Greece. During his career, he has advised the CEOs of some of the world's largest and most renowned companies.
or
Not Currently Available for Direct Purchase