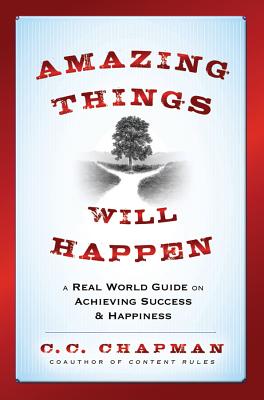 Amazing Things (Hardcover)
Wiley, 9781118341384, 180pp.
Publication Date: November 28, 2012
* Individual store prices may vary.
Description
Work hard, be kind, and amazing things will happen
Amazing Things Will Happen offers straightforward advicethat can be put into action to improve your life. Through personalanecdotes from the author's life, and interviews of successfulindividuals across several industries, this book demonstrates howto achieve success, in all aspects of life, through hard work andacts of kindness. Split into five sections, this book details howto begin the self-improvement journey.
Explains how to cope with the situation you are currently in, and how to make the most of it until you can break free
Shares exercises and practices that can help define your goalsand how to set realistic tasks to reach them
Helps you to navigate the seas of doubters and obstacles to getto where you want to be
Ensures that you help others, once you have reached yourgoals
Each of us has different goals in life, but everyone wants tosucceed, and have as much fun as possible along the way. AmazingThings Will Happen shows how to get on this path tosuccess.
About the Author
C.C. CHAPMAN is the founder of the Cleon Foundation, whose mission is to make the world a better place throughcreativity. Whether on stage delivering a keynote, in a conferenceroom consulting with some of the largest brands in the world, orthrough any of his online channels, he always inspires andmotivates others. C.C. is considered to be one of the premierthought leaders in creative social media and an innovativemarketing expert. He is an advocate of the belief that throughbeing a good hardworking person, anyone can achieve their dreams, and he shares these stories on his popular web series, PassionHit TV. Visit cc-chapman.com to find out more.