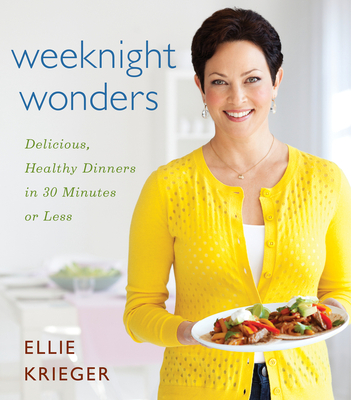 Weeknight Wonders: Delicious, Healthy Dinners in 30 Minutes or Less (Hardcover)
Delicious, Healthy Dinners in 30 Minutes or Less
Houghton Mifflin, 9781118409497, 304pp.
Publication Date: December 31, 2013
Description
Beloved Food Network and Cooking Channel star Ellie Krieger knows the secret to healthy eating: it has to be delicious. You won't eat right if you feel deprived. WEEKNIGHT WONDERS offers 150 recipes for your favorite foods, as delicious as ever, yet magically reworked without all the fat and cholesterol. Each recipe can be prepared with minimal fuss and simple ingredients, even after a long day at work, in 30 minutes or less. From Parmesan Chicken Breasts and Goat Cheese Frittata (plus no-guilt desserts), you can stay focused on eating well any day of the week.
Advertisement