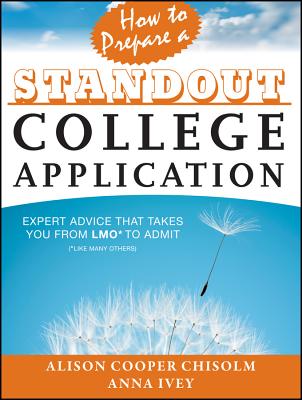 How to Prepare a Standout College Application (Paperback)
Expert Advice That Takes You from Lmo* (*like Many Others) to Admit
Jossey-Bass, 9781118414408, 352pp.
Publication Date: August 26, 2013
* Individual store prices may vary.
Description
Demystifying the process of completing a college application
Written by two former admissions officers at top universities and current admissions coaches, this book is a must-have for preparing a winning college application. The authors reveal the mystery behind what college admissions officers are looking for and show applicants how to leverage their credentials, stand out in the over-crowded applicants' pool, and make a genuine, memorable impression. This is the book that will help the college-bound get off the "like many others" pile and onto the acceptance list.
Includes instructions and examples for every component of the college application, from writing the essay to answering questions like "Why do you want to go to College X?"
Shows how to avoid underestimating the importance of critical features on any application
Includes the latest information on the Common Application 4.0 and corrects outdated, holdover advice still stressed in many other books
This book is filled with step-by-step advice that students and parents can use immediately and will refer to again and again.
About the Author
Alison Cooper Chisolm and Anna Ivey work together at Cambridge, Massachusetts-based Ivey College Consulting, an admissions coaching firm that helps applicants around the world get into top U.S. colleges.