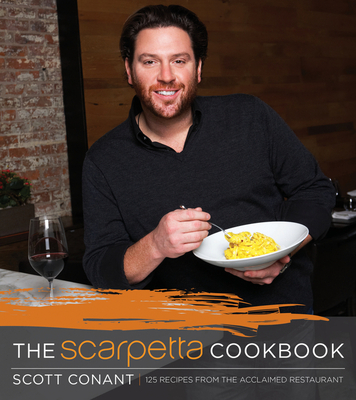 The Scarpetta Cookbook (Hardcover)
Houghton Mifflin, 9781118508701, 370pp.
Publication Date: October 15, 2013
Description
Scott Conant's five Scarpetta restaurants all garner rave reviews, but many know Conant best from his regular appearances on Food Network shows like Chopped (as a frequent judge) and on Bravo's Top Chef. He and his restaurants have been cited on such lists as Esquire's "Best New Restaurants in America." The subject of this cookbook, Scarpetta, received a three-star review from the New York Times and there are locations in Miami, Los Angeles, Las Vegas and Toronto, all opened in just the past few years. This gorgeous book includes 125 of the restaurant's signature dishes Creamy Polenta with Fricassee of Truffled Mushrooms, Spaghetti with Tomato and Basil, Fennel-Dusted Black Cod written with the goal of teaching readers to master techniques so they learn to really cook, rather than merely follow recipe steps without any thought of the hows and whys behind the method. The recipes and photography reflect the Milan-meets-Tuscany style of Scarpetta, interspersed with sidebars about everything from ingredient shopping to tips on entertaining at home.
Advertisement