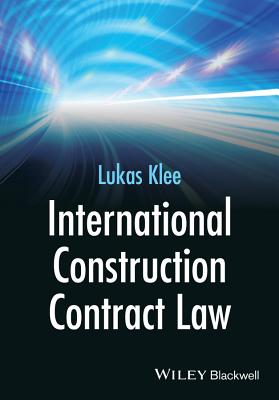 International Construction Contract Law (Hardcover)
Wiley-Blackwell, 9781118717905, 560pp.
Publication Date: January 20, 2015
* Individual store prices may vary.
Description
Large international construction projects often have a range of major contractors, subcontractors and consultants based in different parts of the world and working to different legal theories and understandings. This can lead to confusion in the understanding, interpretation and execution of the construction contract, which can result in significant disruption to the construction project.
International Construction Contract Law is written for anyone who needs to understand the legal and managerial aspects of large international construction projects, including consulting engineers, lawyers, clients, developers, contractors and construction managers worldwide. In 18 chapters it provides a thorough overview of civil law /common law interrelationships, delivery methods, standard forms of contract, risk allocation, variations, claims and dispute resolution, all in the context of international construction projects. Highly practical in approach - it introduces legal analysis only when absolutely essential to understanding, the book also contains a range of useful appendices, including a 10-language basic dictionary of terms used in FIDIC forms.
About the Author
Lukas Klee, JD, LL.M., Ph.D., MBA, is an international construction law expert, adjudicator and currently head of the legal department at Metrostav a.s., a large construction company based in central Europe. For over a decade Lukas has dealt with international construction contracts (FIDIC) on a daily basis and has participated in large construction projects in the Czech Republic and internationally. When away from the office, he lectures on international construction law, at the Charles University Faculty of Law in Prague, the Czech Technical University in Prague and at the University of Warsaw Faculty of Law.Over the course of his LL.M. studies at Nottingham Trent University and PhD studies at the Charles University Faculty of Law, Lukas focused on FIDIC forms of contracts. His MBA dissertation at Sheffield Hallam University further examined claim management implementation.Lukas regularly gives lectures for many organizations including FIDIC, provides training, publishes articles worldwide and is the author of several books related to international construction law.
or
Not Currently Available for Direct Purchase