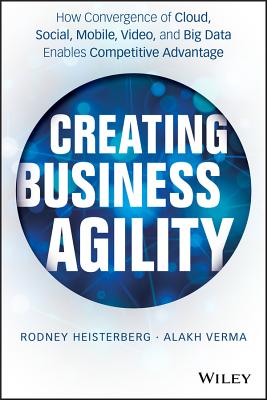 Business Agility (Hardcover)
John Wiley & Sons, 9781118724569, 362pp.
Publication Date: September 22, 2014
* Individual store prices may vary.
Description
Creating Business Agility: How Convergence of Cloud, Social, Mobile, Video, and Big Data Enables Competitive Advantage provides a game plan for integrating technology to build a smarter, more customer-centric business. Using a series of case studies as examples throughout, the book describes the agility that comes from collaborative commerce, and provides key decision makers the implementation roadmap they need to build a successful business ecosystem. The focus is on Business Agility Readiness in terms of the five major changes affecting the information technology landscape, and how data-driven delivery platforms and decision-making processes are being reinvented using digital relationships with a social business model as the consumer world of technology drives innovation and collaboration.
Cloud computing, social media, next-gen mobility, streaming video, and big data with predictive analytics are major forces now for a competitive advantage, and Creating Business Agility provides leaders with a roadmap for readiness. Business leaders tasked with innovation and strategy will find that Creating Business Agility provides important insight from an informed perspective.
About the Author
RODNEY HEISTERBERG, PHD, is a professor in the School of Business and Management at Notre Dame de Namur University and Managing Partner at Rod Heisterberg Associates. Heisterberg served as the co-chair of the joint government-industry group that authored the first U.S. standard for providing content management applications through Software-as-a-Service. ALAKH VERMA is Director of Product Development (Platform Technology Solutions) at Oracle. He is also adjunct faculty and advisor at the University of California, Berkeley, and University of California, Santa Cruz, and imparts thought leadership on these converging technologies.