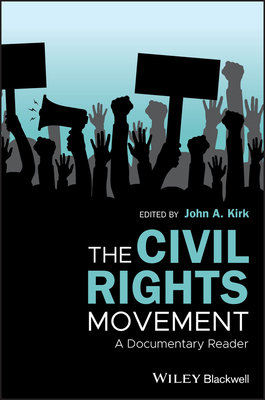 The Civil Rights Movement (Paperback)
A Documentary Reader (Uncovering the Past: Documentary Readers in American History)
Wiley-Blackwell, 9781118737163, 368pp.
Publication Date: April 14, 2020
* Individual store prices may vary.
Description
A new civil rights reader that integrates the primary source approach with the latest historiographical trends
Designed for use in a wide range of curricula, The Civil Rights Movement: A Documentary Reader presents an in-depth exploration of the multiple facets and layers of the movement, providing a wide range of primary sources, commentary, and perspectives. Focusing on documents, this volume offers students concise yet comprehensive analysis of the civil rights movement by covering both well-known and relatively unfamiliar texts. Through these, students will develop a sophisticated, nuanced understanding of the origins of the movement, its pivotal years during the 1950s and 1960s, and its legacy that extends to the present day.
Part of the Uncovering the Past series on American history, this documentary reader enables students to critically engage with primary sources that highlight the important themes, issues, and figures of the movement. The text offers a unique dual approach to the subject, addressing the opinions and actions of the federal government and national civil rights organizations, as well as the views and struggles of civil rights activists at the local level. An engaging and thought-provoking introduction to the subject, this volume:
Explores the civil rights movement and the African American experience within their wider political, economic, legal, social, and cultural contexts
Renews and expands the primary source approach to the civil rights movement
Incorporates the latest historiographical trends including the "long" civil rights movement and intersectional issues
Offers authoritative commentary which places the material in appropriate context
Presents clear, accessible writing and a coherent chronological framework
Written by one of the leading experts in the field, The Civil Rights Movement: A Documentary Reader is an ideal resource for courses on the subject, as well as classes on race and ethnicity, the 1960s, African American history, the Black Power and economic justice movements, and many other related areas of study.
About the Author
Dr. John A. Kirk is the George W. Donaghey Distinguished Professor of History and Director of the Joel E. Anderson Institute on Race and Ethnicity at the University of Arkansas at Little Rock, USA. He was previously a Professor of US History at Royal Holloway, University of London, UK, and is author and editor of several books including the award-winning Redefining the Color Line: Black Activism in Little Rock, Arkansas, 1940-1970.