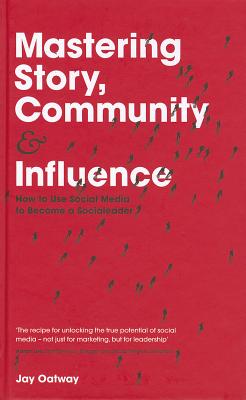 Mastering Story, Community and Influence (Hardcover)
How to Use Social Media to Become a Socialeader
Wiley, 9781119940715, 241pp.
Publication Date: May 14, 2012
* Individual store prices may vary.
Description
Your digital presence tells the story of who youare... so what should you be saying?
In a world overflowing with the noise of Facebook updates, tweets, blog posts, Pinterest pins and YouTube video responses, it's difficult to connect with the people who matter most toyour business and your career.
Mastering Story, Community and Influence explains the artof social media storytelling, showing you how to turn your offlineexpertise into the sort of online thought-leadership that cutsthrough the noise and attracts larger, more importantcommunities.
Whether you're new to social media or racing to keep upwith every new platform, social media storyteller extraordinaire, Jay Oatway, reveals the underlying mechanics and best practicesbehind becoming a serious online influencer.
Mastering Story, Community and Influence will help youbecome an authoritative presence online and build both thereputation and community you need for your future success in theSocial Media Era.
About the Author
Celebrated as a leading social media authority, Jay Oatway is a popular public speaker, delivering seminars and keynotes to business leaders, as well as providing expert testimonials for the media. He's recognised for his outstanding ability to drive traffic through social media. He has an influential worldwide following of more than 100,000 Twitter users.
or
Not Currently Available for Direct Purchase