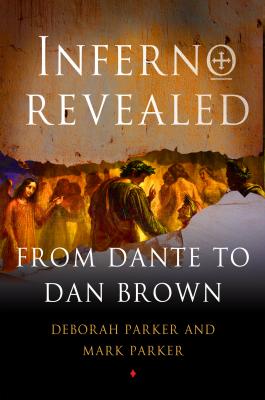 Inferno Revealed
From Dante to Dan Brown
Hardcover

* Individual store prices may vary.
Description
Using Dan Brown's book as a jumping off point, "Inferno Revealed "will provide readers of Brown's "Inferno "with an engaging introduction to Dante and his world. Much like the books on Leonardo that followed the release of the "Da Vinci Code," this book will provide readers with more information about the ever-intriguing Dante. Specifically, "Inferno Revealed" explores how Dante made himself the protagonist of "The Divine Comedy, " something no other epic poet has done, a move for which the ramifications have not yet been fully explored. The mysteries and puzzles that arise from Dante's choice to personalize the epic, along with his affinity for his local surroundings and how that affects his depiction of the places, Church, and politics in the poem are considered--along with what this reveals about Brown's own usage of the work.
The authors will focus on and analyze how Dan Brown has repurposed "Inferno" in his newest book--noting what he gets right and what errors are made when he does not. Of course, Dan Brown is not the first author to base his work on Dante. "The Comedy" has elicited many adaptations from major canonical writers such as Milton and Keats to popular adaptations like David Fincher's "Se7en "and Tim Burton's "Beetlejuice--" all of which will be discussed in detail within" Inferno Revealed.
Praise For Inferno Revealed: From Dante to Dan Brown…
"A lively sprint through Dante's celebrated poem and its stupendous afterlife. The authors roll out their account as a mystery story of their own. It's a terrific tale from start to finish about how Dante's seven-hundred-year-old personal epic still grips twenty-first-century readers, writers, and creative luminaries." --William J. Kennedy, Professor of Comparative Literature, Cornell University
"Deborah and Mark Parker provide a lively, witty, and intelligent guide to Dante's own masterwork, the Inferno, and then to 'Dante after Dante,' as it were.  They take readers on an interesting tour of how Dante used as a springboard for creative re-use, culminating in Dan Brown, who has captured the imagination of many readers and, importantly, led them back to Dante's medieval masterpiece."  —Christopher S. Celenza, Director, American Academy in Rome, and Charles Homer Haskins Professor, Johns Hopkins University
"Deborah and Mark Parker bridge the gap between hard core Dante scholars and the pop cultural world. From Dante to Dan Brown is a cultural leap as well as a leap through time and across the planet. Deborah and Mark Parker have made the leap less daunting and treacherous." --Sandow Birk, artist, film maker, and author of the illustrated Dante's Inferno
"In a prose that is arresting because it is so lucid and direct, Deborah and Mark Parker have written a book that explains the magic of Dante's famous Inferno. Their discussions of Beetlejuice, Se7en, and Sandow Birk's illustrated Inferno are especially fine, as is their assessment of Dan Brown's recent best-seller, which climaxes their book.  What they write of Dante might well be adapted and applied to their own book: 'Part of Dante's genius lies in his extraordinary ability to reduce a complex situation to gestures that are still understandable today.'"--Jerome McGann, The John Stewart Bryan University Professor, University of Virginia
"This rich, lively account of Dante's poem, written with gusto and rigor, is a must especially for the fans of Dan Brown's Inferno. With great precision the study by Deborah and Mark Parker makes sharply visible the radical, objective difference that exists between Brown's representation of the technological utopia for the happy few of the modern world in the making and Dante's generous, poetic vision of beauty and light in the Divine Comedy." —Giuseppe Mazzotta, Sterling Professor of Italian, Yale University, and former president of the Dante Society of America
Palgrave MacMillan, 9781137279064, 244pp.
Publication Date: October 8, 2013
About the Author
Deborah Parker is Professor of Italian and Chair of the Department of Spanish, Italian, and Portuguese at the University of Virginia. She has published a monograph and several articles on Dante, and she is the General Editor of The World of Dante (www.worldofdante.org), an interactive media site created for the study and teaching of Dante's Comedy. She has taught the Comedy for over 25 years and knows the poem intimately. The project has been supported by a number of foundations, including the NEH, Gladys Krieble Delmas Foundation, and Institute for Advanced Technologies in the Humanities.Mark Parker is Professor and Chair of the Department of English at James Madison University. He has published essays on Dante and on Umberto Eco's The Name of the Rose. He has written two books on literary magazines in 19th century Britain, as he has co-authored a book on film in the DVD era.
or
Not Currently Available for Direct Purchase