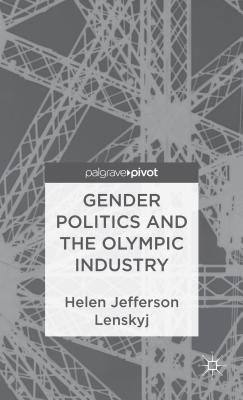 Gender Politics and the Olympic Industry (Palgrave Studies in the Olympic and Paralympic Games) (Hardcover)
Palgrave Pivot, 9781137291141, 159pp.
Publication Date: October 30, 2012
Other Editions of This Title:
Paperback (1/1/2013)
* Individual store prices may vary.
Description
Gender Politics and the Olympic Industry identifies and analyses the historical and contemporary connections between the Olympic industry and gender, taking into account the variables of social class, race/ethnicity and sexuality. For more than 100 years, the Olympic industry has controlled global sport and shaped hegemonic concepts of sporting masculinities and femininities for its own profit- and image-making ends. The potential for exploitation and cooptation of women and disadvantaged minorities is great; the benefits few by comparison. The Olympics have a long and disturbing history of marginalizing women, Black people and people of colour, athletes from developing countries, and sexual minorities. Successful alternatives organized by these groups demonstrate that other ways of doing sport and doing gender are both possible and preferable.
About the Author
Helen Jefferson Lenskyj is Professor Emirita of the University of Toronto, Canada. Her previous publication include The Palgrave Handbook of Olympic Studies (co-edited with S. Wagg); Olympic Industry Resistance; The Best Ever Olympics?; and Inside the Olympics Industry