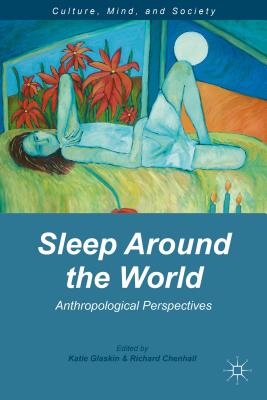 Sleep Around the World (Hardcover)
Anthropological Perspectives (Culture)
Palgrave MacMillan, 9781137320933, 245pp.
Publication Date: June 10, 2013
Other Editions of This Title:
Paperback (12/4/2015)
* Individual store prices may vary.
Description
Although humans slumber for approximately one third of our lives, sleep itself is vastly understudied. This volume provides a comparative frame through which we can understand the myriad ways in which sleep reflects and embodies culture as contributors examine aspects of sleep in various countries and contexts.
About the Author
Roger Ivar Lohmann, Trent University, Canada Kalissa Alexeyeff, University of Melbourne, Australia Yasmine Musharbash, University of Sydney, Australia Diana Adis Tahhan, University of New South Wales, Australia Lisa Carrie Goldberg, University of Western Australia Monica Toselli, University of Firenze, Italy Angela Costabile, University of Calabria, Italy M. Luisa Genta, University of Bologna, Italy Rachel Morgain, Australian National University Toon van Meijl, University of Nijmegen, the Netherlands Shayne A. P. Dahl, Trent University, Canada
Praise For Sleep Around the World: Anthropological Perspectives (Culture)…
"Sleep is understudied in anthropology - and there are remarkably few published resources available. This is not only ironic because of the many sleep-related experiences of fieldworkers, but because all human beings spend approximately one-third of their lives asleep - quite a lot of time to go by unexamined. The study of sleep is of tremendous and increasing popular (as well as academic) interest and this book will remain fresh for a long time. It will appeal to anthropologists in general, particularly medical, psychological, and cultural anthropologists." - Shelley R. Adler, Professor, University of California, San Francisco, USA