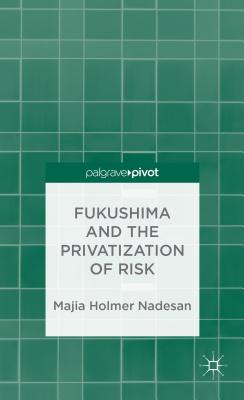 Fukushima and the Privatization of Risk (Palgrave Pivot) (Hardcover)
Palgrave Pivot, 9781137343116, 149pp.
Publication Date: October 31, 2013
Other Editions of This Title:
Paperback (1/1/2013)
* Individual store prices may vary.
Description
Majia Holmer Nadesan analyzes the Fukushima nuclear disaster and its radiological aftermath for the citizens of Japan and elsewhere in the context of historical and contemporary understandings of radiation-caused health and reproductive effects.
About the Author
Majia Holmer Nadesan is a professor at Arizona State University. She has published a number of books examining the bioethics and biopolitics of social governance and human welfare: Constructing Autism, Governmentality, Biopower, and Everyday Life, and Governing Childhood: Biopolitical Strategies of Childhood Education and Management. Her work addresses how powerful market forces, state sovereignty, and expert knowledge shape public health and welfare.