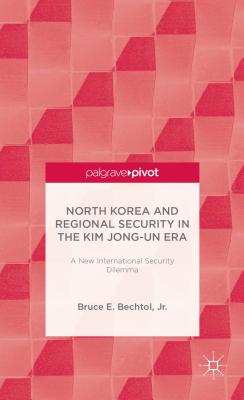 North Korea and Regional Security in the Kim Jong-Un Era: A New International Security Dilemma (Hardcover)
A New International Security Dilemma
Palgrave Pivot, 9781137400062, 146pp.
Publication Date: February 24, 2014
Description
This study is one of the very first to analyze North Korea and the challenges that it presents to international security and community, by looking through the prism of the first two years of the Kim Jong-un regime.
About the Author
Bruce E. Bechtol Jr. is an Associate Professor of Political Science at Angelo State University, USA and a retired U.S. Marine. He is currently the President of the International Council on Korean Studies, and is the author or editor of five previous books and numerous articles.
Advertisement