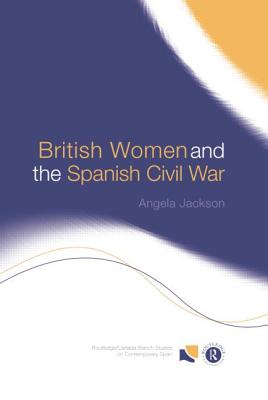 British Women and the Spanish Civil War (Routledge/Canada Blanch Studies on Contemporary Spain) (Paperback)
Routledge, 9781138008571, 336pp.
Publication Date: February 27, 2014
* Individual store prices may vary.
Description
Through oral and written narratives, this book examines the interaction between women and the war in Spain, their motivation, the distinctive form of their involvment and the effect of the war on their individual lives. These themes are related to wider issues, such as the nature of memory and the role of women within the public sphere. The extent to which women engaged with this cause surpasses by far other instances of female mobilization in peace-time Britain. Such a phenomenon therefore can offer lessons to those who would wish to encourage a greater degree of interest amongst women in political activities today.
About the Author
Angela Jackson, married with two children, became a mature student in her mid-forties. For her, it was to be an experience that justified the claims made for adult education regarding the opening up of new horizons. A first class degree in History at Anglia Polytechnic University led to a PhD at the University of Essex and the writing of this book. Her interest in the subject continues and she is now carrying out further research on remembrance of the war.
or
Not Currently Available for Direct Purchase