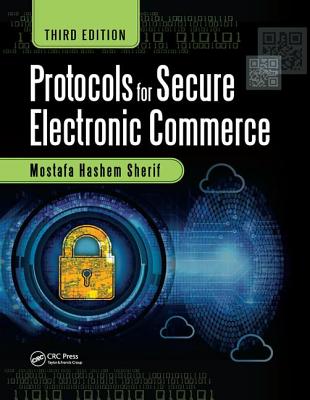 Protocols for Secure Electronic Commerce (Paperback)
CRC Press, 9781138586055, 495pp.
Publication Date: March 31, 2018
* Individual store prices may vary.
Description
Protocols for Secure Electronic Commerce, Third Edition presents a compendium of protocols for securing electronic commerce, or e-commerce, in consumer- and business-to-business applications. Attending to a variety of electronic payment systems currently in use around the globe, this edition:
Updates all chapters to reflect the latest technical advances and developments in areas such as mobile commerce Adds a new chapter on Bitcoin and other cryptocurrencies that did not exist at the time of the previous edition's publication Increases the coverage of PayPal in accordance with PayPal's amplified role for consumers and businesses Expands the discussion of bank cards, dedicating a full chapter to magnetic stripe cards and a full chapter to chip-and-PIN technology
Protocols for Secure Electronic Commerce, Third Edition offers a state-of-the-art overview of best practices for the security of e-commerce, complete with end-of-chapter review questions and an extensive bibliography of specialized references. A Solutions Manual and PowerPoint slides are available with qualifying course adoption.
About the Author
Mostafa Hashem Sherif is a principal member of the technical staff at AT&T in Middletown, New Jersey, USA. He received a BSc in electronics and communications and an MSc in electrical engineering from Cairo University, Egypt, in 1972 and 1975, respectively, and a PhD in engineering from the University of California, Los Angeles, USA, in 1980. In 1996, he earned a master of science in management of technology from Stevens Institute of Technology, Hoboken, New Jersey, USA. Widely published, Dr. Sherif is a senior member of the Institute of Electrical and Electronics Engineers (IEEE) and a member of the steering committee of the Kaleidoscope series of conferences organized by the International Telecommunication Union (ITU). He was a member of the steering committee of the IEEE Symposium on Computers and Communication from 1995 to 2006, a member of the evaluation committee for the State of New Jersey Commission on Science and Technology from 2000 to 2002, and a participant in activities on innovation and technology management sponsored by the National Science Foundation in 1987, 1989, 1996, 1998, 1999, 2000, and 2002.
or
Not Currently Available for Direct Purchase