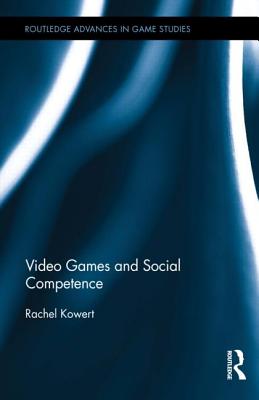 Video Games and Social Competence (Routledge Advances in Game Studies) (Hardcover)
Routledge, 9781138804265, 248pp.
Publication Date: December 15, 2014
* Individual store prices may vary.
Description
Despite their popularity, online video games have been met with suspicion by the popular media and academic community. In particular, there is a growing concern that online video game play may be associated with deficits in social functioning. Due to a lack of empirical consistency, the debate surrounding the potential impact of online video game play on a user's sociability remains an active one. This book contributes to this debate by exploring the potential impact of online video game involvement on social competence outcomes, theoretically and empirically. Through empirical research, Kowert examines the relationships between online video game involvement, social goals, and social skills and discusses the underlying mechanisms of these effects.
About the Author
Rachel Kowert is an associate researcher at the University of Munster. She has published numerous articles and book chapters on the social impact of online gaming and serves on the board of DiGRA (Digital Games Research Association) and the Game Studies SIG of the International Communication Association (ICA). "