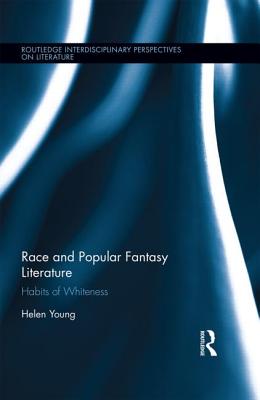 Race and Popular Fantasy Fiction
Habits of Whiteness (Routledge Interdisciplinary Perspectives on Literature)
Hardcover

* Individual store prices may vary.
Description
This book illuminates the racialized nature of twenty-first century Western popular culture by exploring how discourses of race circulate in the Fantasy genre. It examines not only major texts in the genre, but also the impact of franchises, industry, editorial and authorial practices, and fan engagements on race and representation. Approaching Fantasy as a significant element of popular culture, it visits the struggles over race, racism, and white privilege that are enacted within creative works across media and the communities which revolve around them. While scholars of Science Fiction have explored the genre's racialized constructs of possible futures, this book is the first examination of Fantasy to take up the topic of race in depth. The book's interdisciplinary approach, drawing on Literary, Cultural, Fan, and Whiteness Studies, offers a cultural history of the anxieties which haunt Western popular culture in a century eager to declare itself post-race. The beginnings of the Fantasy genre's habits of whiteness in the twentieth century are examined, with an exploration of the continuing impact of older problematic works through franchising, adaptation, and imitation. Young also discusses the major twenty-first century sub-genres which both re-use and subvert Fantasy conventions. The final chapter explores debates and anti-racist praxis in authorial and fan communities. With its multi-pronged approach and innovative methodology, this book is an important and original contribution to studies of race, Fantasy, and twenty-first century popular culture.
Routledge, 9781138850231, 224pp.
Publication Date: September 1, 2015
About the Author
Helen Young is an Honorary Associate of the Department of English at the University of Sydney, Australia.