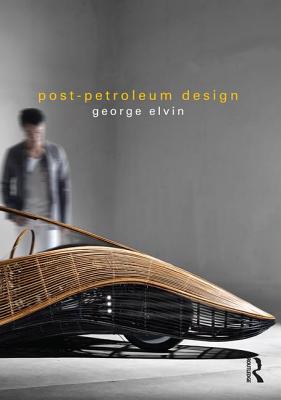 Post-Petroleum Design (Hardcover)
Routledge, 9781138853898, 258pp.
Publication Date: July 17, 2015
Other Editions of This Title:
Paperback (7/2/2015)
* Individual store prices may vary.
Description
Despite the growing demand for design strategies to reduce our petroleum use, no one has yet brought together the lessons of the world's leading post-petroleum designers into a single resource. Post-Petroleum Design brings them together for the first time.
Readers will be introduced to the most current, innovative, plastic-and petroleum-free products and projects in industrial design, architecture, transportation, electronics, apparel and more. Post-Petroleum Design explores firsthand the client and consumer motivations behind the demand, and shares the case studies, principles, best practices, risks and opportunities of the world's leading post-petroleum design experts who are already meeting that demand. It introduces 40 inspiring individuals from across the globe; people like Eben Bayer, the American innovator whose company, Ecovative, is growing houses from mushrooms; Mohammed Bah Abba, whose Zeer Pot is helping families keep produce fresh in the sweltering Nigerian summer without electricity; and the engineers at Mercedes-Benz Advanced Design Studios whose Biome car evolves from genetically engineered DNA.
Post-Petroleum Design gives design professionals the information they need to research, evaluate, and select materials, technologies and design strategies that meet the growing demand for sustainable design, plastic-free materials and process energy conservation. Designer profiles, studies, statistics and many colour illustrations all highlight the work--some of the best design work to be found anywhere, and showcased here for the first time.
About the Author
George Elvin is the founder of Gone Studio, the company pioneering post-petroleum design through zero-plastic, zero-waste, zero-electricity manufacturing. His designs have been featured by the Discovery Channel, Macworld, Treehugger, and over 50 other green design venues. The author of over 40 books and articles, his work on green design and technology has been published by Routledge, Wiley and Princeton Architectural Press, among others. Previous positions have included Assistant Professor of Architecture at the University of Illinois and Visiting Fellow at the University of Edinburgh. He is currently an Associate Professor of Architecture at Ball State University in Indiana.
or
Not Currently Available for Direct Purchase