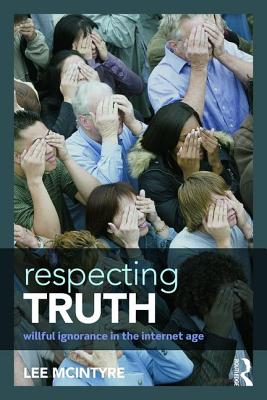 Respecting Truth
Willful Ignorance in the Internet Age
Paperback

* Individual store prices may vary.
Other Editions of This Title:
Hardcover (6/24/2015)
Description
Throughout history, humans have always indulged in certain irrationalities and held some fairly wrong-headed beliefs. But in his newest book, philosopher Lee McIntyre shows how we've now reached a watershed moment for ignorance in the modern era, due to the volume of misinformation, the speed with which it can be digitally disseminated, and the savvy exploitation of our cognitive weaknesses by those who wish to advance their ideological agendas. In Respecting Truth: Willful Ignorance in the Internet Age, McIntyre issues a call to fight back against this slide into the witless abyss. In the tradition of Galileo, the author champions the importance of using tested scientific methods for arriving at true beliefs, and shows how our future survival is dependent on a more widespread, reasonable world.
Routledge, 9781138888814, 150pp.
Publication Date: June 17, 2015
About the Author
Lee McIntyre is a Research Fellow at the Center for Philosophy and History of Science at Boston University and author of Dark Ages: The Case for a Science of Human Behavior (MIT Press, 2006). He is co-editor (with Alex Rosenberg) of the forthcoming Routledge Companion to Philosophy of Social Science.