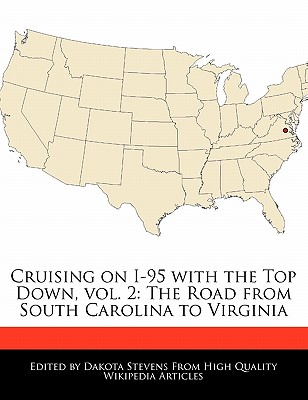 Cruising on I-95 with the Top Down, Vol. 2: The Road from South Carolina to Virginia (Paperback)
The Road from South Carolina to Virginia
Webster's Digital Services, 9781240890224, 326pp.
Publication Date: January 6, 2011
Description
Take a road trip along the East coast. Better yet, take I95 and enjoy the ride. This book focuses on the places and towns to stop by while driving up North. The drive in this book starts in South Carolina and ends in Virginia. You will make stops in St. George, Florence, Fayetteville, Rocky Mount, Emporia, Richmond, Alexandria, and more. Be on the look out for more books in this series which will help you throughout the way. Project Webster represents a new publishing paradigm, allowing disparate content sources to be curated into cohesive, relevant, and informative books. To date, this content has been curated from Wikipedia articles and images under Creative Commons licensing, although as Project Webster continues to increase in scope and dimension, more licensed and public domain content is being added. We believe books such as this represent a new and exciting lexicon in the sharing of human knowledge.
Advertisement