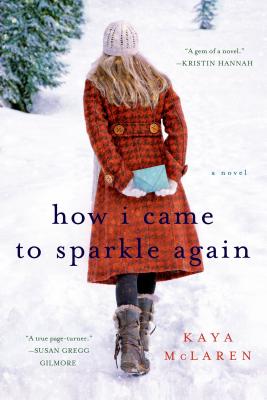 How I Came to Sparkle Again (Paperback)
St. Martin's Press, 9781250000743, 368pp.
Publication Date: October 1, 2013
* Individual store prices may vary.
October 2012 Indie Next List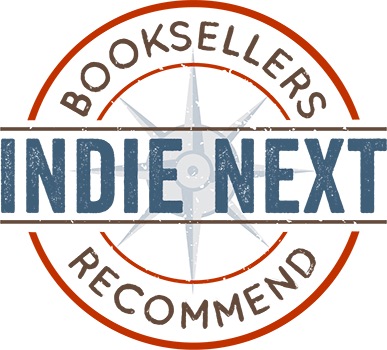 "As she did in On the Divinity of Second Chances, McLaren uses the seemingly rarified setting of a mountain town to explore universal questions about family, love, and true happiness. McLaren's trio of lovable protagonists are all at important crossroads in their lives, and she weaves the stories of Jill, Lisa, and Cassie together as each finds meaningful ways to love authentically, create family, and discover what growing up truly means. This is a feel-good, fun read populated with colorful characters and filled with the sense of possibility."
— Libby Cowles, Maria's Bookshop, Durango, CO
View the List
Description
In a small Colorado ski town called Sparkle, second chances come with the winter's fresh snow.

Jill Anthony spent her youth in the ski town of Sparkle, Colorado, and more than a decade has passed since she left. When a devastating tragedy coupled with the worst kind of betrayal makes her want to do nothing but run away, the only place she knows to go is home Sparkle.
Lisa Carlucci looks in the mirror one morning and realizes that she no longer wants to treat her body like a Holiday Inn. She's going to hold out for love. The only problem is, love might come in the form of her ski bum best friend, who lives next door with his ski bum friends in a trailer known as "the Kennel."
Cassie Jones, at age ten, has lost her mother and no longer believes in anything. Her only solace comes from the messages she believes her deceased mother is sending her through the heart-shaped rocks they once collected in the streams and hills of Sparkle.
Three people at the crossroads of heartbreak and healing. Three lives that will be changed one winter in Sparkle, Colorado. One tender, funny, tear-jerking novel you won't soon forget: How I Came to Sparkle Again by Kaya McLaren.
"Warm hearted and funny. Shows how even the broken hearted can get their sparkle back." - Seattle Times
About the Author
KAYA MCLAREN lives in the Kittitas Valley in Washington State where she enjoys kayaking, skiing, hiking, and bicycling. In the past, she was a massage therapist in Sun Valley and a chairlift operator at Crystal Mountain. She's also been an archaeologist and a teacher.
Praise For How I Came to Sparkle Again…
Praise for How I Came to Sparkle Again:

"This warmhearted and funny novel transports the reader to the small ski town of Sparkle, Colorado, where one snowy winter works its magic on several residents. Quick with the quips and repartee, the dialogue is a pleasure to read, as McLaren shows her readers how even the brokenhearted can get their sparkle back." —Seattle Times
"McLaren's intimate portrait of a seasonal town and its colorful characters makes for an entertaining ride." —Publishers Weekly

"How I Came to Sparkle Again is a gem of a novel.  I loved the fresh setting and quirky, endearing cast of characters.  This novel is like a perfect run down a black diamond slope—fun and fast-moving and invigorating." —Kristin Hannah, author of Home Front and Fly Away
"How I Came to Sparkle Again is a delightful novel of life, lessons, and growth for a plethora of characters.  Lisa wants to love someone; Jill is trying to pick up the pieces of a shattered life; and Cassie and Mike are struggling with grief.  Jill quickly moves off of Lisa's sofa (which is the only space available while Lisa remodels her house) and into "the Kennel," a ramshackle trailer that's home to the Cat Crew, Hans, Eric, and Tom.  They groom the slopes every night, smoothing out the snow and getting ready for the next day of skiing.  Jill moves into an empty bedroom, takes a job as a nurse in the emergency clinic, and babysits Cassie in her off hours while Mike is working. How I Came to Sparkle Again is soul-satisfying treat for these long winter months!" —Romance Reviews Today

Kaya McLaren's How I Came to Sparkle Again is sad and funny and so much fun to read!  Jill, Lisa and Cassie are wonderful.  Sparkle is both entertaining and wise! —Nancy Thayer, author of Summer Breeze

"How I Came to Sparkle Again weaves together the stories of two women and a young girl grappling with love and loss. Set in a ski town and featuring a cast of surprisingly hilarious supporting characters, this warm, satisfying novel is a treat." —Sarah Pekkanen, author of Skipping a Beat and The Best of Us
"This novel is filled with all of my favorite things:  characters who are so real you want to reach out and give them a hug; a magical setting; enough surprises to keep the pages turning; heartbreak, laughter, crying, and sighing.  Not to be missed!" —Susan Wiggs, author of The Lakeshore Chronicles

"In a small Colorado ski town called Sparkle, second chances come with the winter's fresh snow.  And it's here that McLaren weaves a wonderfully tender story of three lives in search of love and healing that will leave you crying, laughing, and wanting for more.  A true page-turner, How I Came to Sparkle Again, reads as fast as a run down the slopes!" —Susan Gregg Gilmore, author of Looking for Salvation at the Dairy Queen
"How I Came to Sparkle Again is a generous and endearing novel of loss and reconnection, of friendship and love and finding your way home to a small town called Sparkle, where the ski bums have big hearts and name their dogs after beer, and just the right number of people grow up into adults." —Erica Bauermeister, author of The School of Essential Ingredients and Joy for Beginners