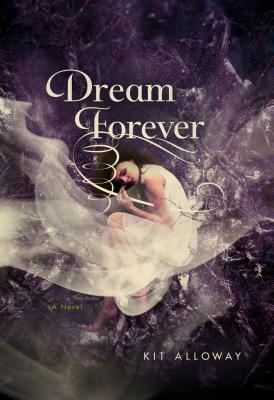 Dream Forever (Hardcover)
St. Martin's Griffin, 9781250001252, 336pp.
Publication Date: March 28, 2017
Description
Trying to control her powers as the True Dream Walker is hard enough with Feodor as her instructor. But trying to learn her strengths with a broken heart makes it nearly impossible for Joshlyn Weaver. And when mysterious tears in the Veil separating the Dream from the waking world begin to appear, and with Peregrine still on the run and Haley trapped in Death, Josh finds herself truly in over her head. With the World threatening to crumble around her, Josh must figure out who she really is and what she wants in time to save it, herself, and everyone she loves.
Will Josh succeed in saving the world as we know it? Find out in Dream Forever, the exciting conclusion to Kit Alloway's, The Dream Walker Trilogy.
About the Author
KIT ALLOWAY writes primarily for young adults, having always had an affection for teenagers. In addition to writing, she plays various musical instruments, decorates cakes, mixes essential oils, and studies East European languages. She lives in Louisville, KY with her family and four very tiny dogs. She is also the author of Dreamfire and Dreamfever.
Advertisement