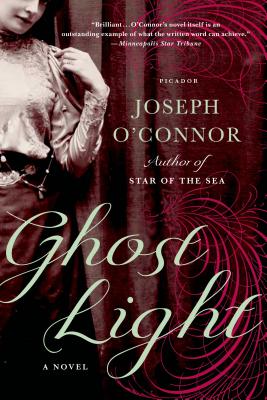 Ghost Light
A Novel
Paperback

* Individual store prices may vary.
Other Editions of This Title:
Digital Audiobook (5/6/2015)
Hardcover, Large Print, Large Print (6/1/2011)
Hardcover (2/1/2011)
February 2011 Indie Next List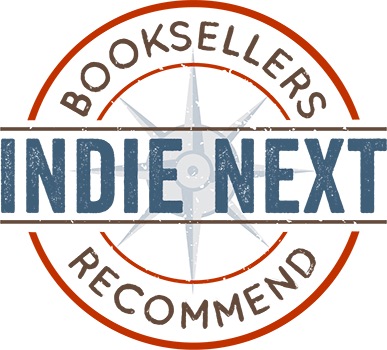 "Occasionally, a novel will come along that breaks the bounds between fact and fiction, romance and reality, to create a story so insightful and true that the scenes come to life before your eyes. Ghost Light is the fictionalized account of the famed Irish playwright J.M. Synge and his lover, the actress Maire O'Neill. Alternating with the Dublin tableaux is the tale of Maire's later life as a poverty-stricken alcoholic in 1952 London, where she haunted by the memories of both her days with Synge and her acting career, and struggling to make her way, day by day. Bravo!"
— Carl Hoffman, Boswell Book Company, Milwaukee, WI
View the List
Description
"This involving novel puts you inside the mind of Molly Allgood, an elderly actress wandering around the brilliantly evoked 1950s London of crumbling lodging houses and uncleared bombsites. Contrasting with the down-at-heel circumstances to which she is reduced are memories, rendered with sensuous freshness and vernacular wit, of her rich past, especially her love affair in 1907 Dublin with the Abbey Theatre playwright John Synge in whose The Playboy of the Western World she starred." —Peter Kemp, The Sunday Times (London), "Books of the Year"
Praise For Ghost Light: A Novel…
"A rare and wonderful book." —Michael Cunningham

"Ghost Light is O'Connor's vivid and sometimes visionary reimagining of the love affair between Molly Allgood and the Irish dramatist John Millington Synge….O'Connor rides the wave of Irish eloquence….A jagged lyricism redolent of Seamus Heaney." —The New York Times Book Review

"[Molly's] story comes alive in brilliant bursts of poetic language. She loves, hates, longs for vengeance, and despairs of redemption in luminous prose." —The Boston Globe

"O'Connor's novel itself is an outstanding example of what the written word can achieve." —Minneapolis Star Tribune

"Enchanting...Moving...Rhapsodically Joycean...Wickedly comic...Readers will be delighted." —The Sunday Telegraph (London)

"A great ambitious novel about love and loss. Joseph O'Connor has the magic touch, and I can't imagine many better--or braver--novels coming out this year." —Colum McCann, author of Let the Great World Spin

"A brilliant novel." —Joseph O'Neil, author of Netherland

"When I think of Ghost Light, the words climb over each other to be first in the queue: brilliant, beautiful, exhilarating, heartbreaking, masterly. It's that good." —Roddy Doyle, author of Paddy Clarke Ha Ha Ha

"It has an astonishing command of voice and period detail, and offers an intimacy with the lives of others that is rare in fiction." —Colm Tóibín, author of Brooklyn

"A spellbinding read." —Aisling Foster, The Times (London)

"Ghost Light is a tender and compassionate love story, and a fine stepping stone to the majesty of Synge." —Times Literary Supplement

"Remarkable, radiant, and captivating . . . On top of the biographical information concerning these two, Synge and his Molly, Joseph O'Connor has imposed a fictional overlay, and makes a vivid performance of it. . . . Deeply and resolutely imagined, Ghost Light casts its heroine as a charming and robust, playful and wayward young girl, committed to the well-being of the rather difficult and gloomy JM Synge. Molly Allgood, in this version, has a good deal of Molly Bloom in her make-up, and a lively intelligence to boot. . . . In this incarnation, [she] is a figure of great gaiety and aplomb; and O'Connor's novel carries all the pungency and resonance of a particular era of the past." —Patricoa Craig, The Independent

"An entertaining read that carries a touching tale." —The Economist

"Masterful . . . With his previous novels, Star of the Sea and Redemption Falls, O'Connor carved out a unique way of playing his storyteller's hand over a wide landscape, with the use of invented documentation and textual adventure. Ghost Light brings that achievement to a new dimension, more specifically located and yet all the more masterful in its management of re-imagined lives and the time they inhabit. . . . The writing is lyrical and moving.'" —Hugo Hamilton, The Financial Times

"With his usual deftness and intelligence, O'Connor brings to life the intense love affair between young actress Molly Allgood and the great Irish playwright JM Synge . . . Brilliant." —The Daily Mirror

"Joseph O'Connor's seventh novel, Ghost Light, will give days of pleasure to tens and tens of thousands of readers. It is a great love story, with extras: a virtuoso display of literary talent, a tribute to the Hiberno-English heritage of lore and lyricism and an interpretation of the Irish literary revival as the fruit of settler and native, Protestant and Catholic. . . . One of the novel's great achievements is not just to display imaginative power but also to show how the imagination works. . . . A stroke of genius." —Adrian Frazier, Irish Times

"Engrossing stuff . . . Beautifully written and charming." —The Independent on Sunday

"What shines in the end is O'Connor's precise style bolstered by quick flashes of his wicked humour. Ghost Light is a careful, thoughtful story, the worlds of which are impeccably rendered." —Irish Examiner

"Ghost Light is a sad and stirring story of love and loss, and O'Connor skillfully brings to life a brief affair that burned brightly and for Molly, was never extinguished." —Claire O'Mahony, Irish Sunday Tribune

"A tender, haunting tale . . . An original and moving love story." —Marie Claire

"O'Connor has fashioned a deeply moving, beautifully written story. . . . Admirers of his writing will take pleasure not only in the ambitious range of Ghost Light and its depth of feeling but also in the nods in the direction of the author's immediately preceding novels, Redemption Falls, and, before that, Star of the Sea. . . . Ghost Light stands up to scrutiny on its own terms. It is a profoundly sad story, but triumphant." —Scotland Herald

"The author displays typical imaginative virtuosity and emotional depth. . . . As well as being impressively well crafted, the novel is wreathed in language of Joycean richness. [O'Connor's] prose is tuned to a singular lyrical frequency." —The Sunday Times

"Superbly written, magically evocative novel." —The Scotsman

"Ghost Light is a spirited novel. . . . Like her namesake Molly Bloom, Allgood is an earthy, wily and sexually magnetic creation but O'Connor's real feat is in his careful deployment of Hiberno-English by which he not only doffs his cap to Synge but gives flesh and blood to Molly's neglected life story." —The Metro

"Ghost Light will give days of pleasure to tens and tens of thousands of readers. It is a great love story, with extras: a virtuoso display of literary talent, a tribute to the Hiberno-English heritage of lore and lyricism and an interpretation of the Irish literary revival as the fruit of settler and native, Protestant and Catholic. . . . Brimming with sympathy and skill." —Irish Times

"Joseph O'Connor occupies a special place in Irish life. The novel is artfully constructed. . . . O'Connor's evocation of such a difficult, morbid and yet morally beautiful man through the memory of an earthy and vivacious woman is remarkably ambitious and imaginative. Ghost Light is full of . . . sly pleasures and there is a great deal of broad comedy." —The Irish Independent

"Lyrical and moving." —The Sunday Tribune
Picador, 9781250002310, 256pp.
Publication Date: January 3, 2012
About the Author
Joseph O'Connor was born in Dublin. His books include the novels Ghost Light, Cowboys and Indians (short-listed for the Whitbread Prize), Desperadoes, The Salesman, Inishowen, Star of the Sea, and Redemption Falls. Star of the Sea became an international bestseller, winning the Irish Post Award for Literature, and France's Prix Millepages, Italy's Premio Acerbi, and the Prix Madeleine Zepter for European Novel of the Year. His work has been published in thirty-five languages.