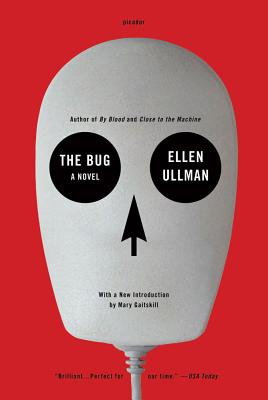 Bug (Paperback)
St. Martins Press-3pl, 9781250002495, 353pp.
Publication Date: February 28, 2012
* Individual store prices may vary.
Description
With a New Introduction by Mary Gaitskill
A PEN/Hemingway Award Finalist
A New York Times Book Review Notable Book
Ellen Ullman is a "rarity, a computer programmer with a poet's feeling for language" (Laura Miller, Salon). The Bug breaks new ground in literary fiction, offering us a deep look into the internal lives of people in the technical world. Set in a start-up company in 1984, this highly acclaimed first novel explores what happens when a baffling software flaw--a bug so teasing it is named "the Jester"--threatens the survival of the humans beings who created it.
About the Author
Ellen Ullman is an American computer programmer and author. She has written novels as well as articles for various publications, including Harper's Magazine, Wired, The New York Times, and Salon. Her essays and novels analyze the human side of the world of computer programming. Ullman earned a bachelor's degree in English at Cornell University in the early 1970s. She then turned to business programming in the following years. She eventually began writing about her experiences as a programmer in 1995 when she wrote an essay titled "Out of Time: Reflections on the Programming Life." She lives in San Francisco.
Praise For Bug…
"Brilliant…Perfect for our time." ---USA Today
"Thrilling and intellectually fearless…If more contemporary novels delivered news this relevant and wise they'd have to stop declaring the death of the novel." ---The New York Times Book Review

"Takes the techno-novel to a new level of literary excellence…This is magnetic fiction." ---San Francisco Chronicle

"A thrillerlike tale…No one writes more eloquently than Ullman about the peculiar mindset of the people who create the digital tools we use every day." ---Salon
"Ellen Ullman writes unsparingly of the vivid, compelling, emotionally driven souls who gave us our new machines. By turns love story, tense psychological drama, and comedy of (very bad) manners,
The Bug
is an edgy and irresistible journey into lives all too rarely visited by literary types." ---Geraldine Brooks, Pulitzer Prize--winning author of
March