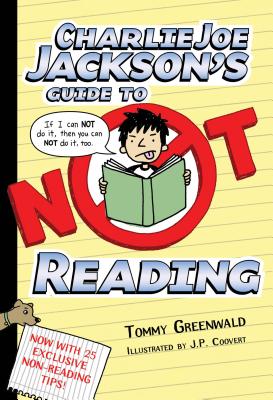 Charlie Joe Jackson's Guide to Not Reading (Charlie Joe Jackson Series #1) (Paperback)
Square Fish, 9781250003379, 240pp.
Publication Date: May 8, 2012
* Individual store prices may vary.
Summer 2011 Kids' Next List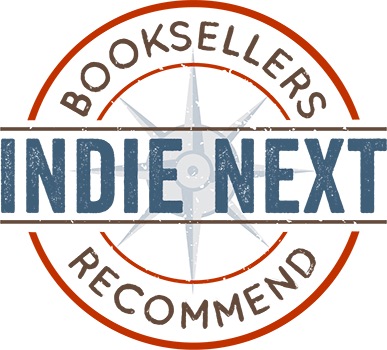 "Middle school student Charlie Joe Jackson hates reading, so he devises a clever scheme involving an ice cream-loving friend who helps him with his reading assignments. After the terms of their agreement suddenly change, Charlie Joe hatches an elaborate but risky plan to avoid the reading portion of a major project. Readers will find Charlie Joe's guide to be an irresistible blend of wit and creativity that will hold their interest to the very last page."
— Tish Gayle, The Blue Marble, Fort Thomas, KY
View the List
Description
Charlie Joe Jackson may be the most reluctant reader ever born. And so far, he's managed to get through life without ever reading an entire book from cover to cover. But now that he's in middle school, avoiding reading isn't as easy as it used to be. And when his friend Timmy McGibney decides that he's tired of covering for him, Charlie Joe finds himself resorting to desperate measures to keep his perfect record intact.
Charlie Joe Jackson's Guide to Not Reading by Tommy Greenwald is the hilarious story of an avid non-reader and the extreme lengths to which he'll go to get out of reading a book.
About the Author
Tommy Greenwald has enjoyed reading all his life, which is why he's appalled that his kids Charlie, Joe and Jack, would prefer getting a dental check-up to checking out a book. After years of pleading, threatening, and bribing, Tommy finally decided the only way to get his kids to read was to write a book about how to get out of reading. The result was Charlie Joe Jackson's Guide to Not Reading. And they read it! (So they say.) The Executive Creative Director at SPOTCO, an entertainment advertising agency in New York City, Tommy lives in Connecticut with his wife, Cathy; his non-reading sons, Charlie, Joe and Jack; and his dogs, Moose and Coco.

J. P. Coovert is the illustrator of the Charlie Joe Jackson books by Tommy Greenwald.
Praise For Charlie Joe Jackson's Guide to Not Reading (Charlie Joe Jackson Series #1)…
"In author Tommy Greenwald's raucous debut…this comedy of comeuppance shows its true colors, and, irony of ironies, is impossible to put down!" —Disney's Family Fun
"A perfect book for the non-reader or reluctant reader in your life...Laugh-out-loud funny, clever, and relevant, I believe Tommy Greenwald has written a book that will appeal to kids of all reading tastes." —ReadKiddoRead.com
"This is a fun, fast-moving look at middle-school life through the eyes of a kid who would rather clean his room than pick up a book. Reluctant readers will be pleased." —SLJ
"A delightful choice for reluctant readers...Tommy Greenwald's writing style is breezy and accessible without being too easy. It is also extremely funny and hard to put down. If the book's cover showed something blowing up, every reluctant boy reader in middle school would be proud to carry it around while secretly enjoying the nonviolent, straightforward story. Bookworms won't care; they'll love it either way." —BookPage
"Kids who do peruse the book will enjoy Charlie Joe's chuckleworthy tips on keeping reading at bay, even if they take exception to his list of "helpful oxymorons: 1. good book, 2. happy reader, 3. important author, 4. nice library, 5. favorite bookstore." —BCCB
"Charlie Joe's insider knowledge of the inner machinations of middle-school cliques will make younger readers smile in anticipation, and his direct address to readers makes make him feel like an older buddy showing the way…Slackers everywhere have a new, likable hero in Charlie Joe Jackson." —Kirkus Reviews
"Hilarious...This debut is filled with passages that beg to be shared...With its subversive humor and contemporary details drawn straight from kids' worlds, this clever title should attract a wide following." —Booklist, STARRED review
"Greenwald pulls off a clever bit of reverse psychology in his debut, first in a series starring a cheeky middle grader who goes to great lengths to avoid reading--and whose humor and rapid-fire delivery should draw in like-minded kids." —Publishers Weekly