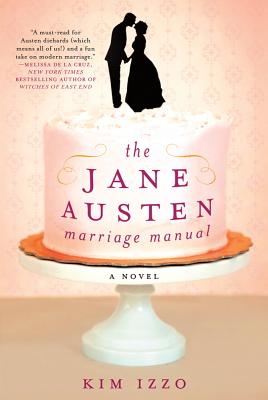 The Jane Austen Marriage Manual (Paperback)
St. Martin's Griffin, 9781250003454, 336pp.
Publication Date: May 22, 2012
* Individual store prices may vary.
Description
Katherine Shaw "Kate " is happy with her life. She has supportive friends, a glamorous magazine career, and a love of all things Jane Austen. But when she loses her job, her beloved grandmother falls ill and a financial disaster forces a sale on the family home, Kate finds herself facing a crisis that would test even the most stalwart of Austen heroines.
Friends rally round, connecting her to freelance gigs, and presenting her with a birthday gift title to land in Scotland that's about to come in very handy. Turns out that Kate's first freelance assignment is to test an Austen-inspired theory: in the toughest economic times is a wealthy man the only must-have accessory? What begins as an article turns into an opportunity as Kate now "Lady Kate" jet-sets to Palm Beach, St Moritz and London where, in keeping company with the elite, she meets prospects who make Mr. Darcy look like an amateur. But will rubbing shoulders with men of good fortune ever actually lead her to love? And will Kate be able to choose between Mr. Rich and Mr. Right?
About the Author
KIM IZZO is a journalist and best-selling author of two etiquette books including The Fabulous Girl's Guide to Decorum. Her advice has appeared in The New York Times Sunday Style section, New York Daily News, The New Yorker, InStyle, Marie Claire, Glamour, Redbook, Real Simple, and Cosmopolitan.
Praise For The Jane Austen Marriage Manual…
"Clever, engaging and entertaining, Kim Izzo's delightful novel is a must-read for Austen die-hards (which means all of us!) and a fun and funny take on modern marriage. Life begins at 40, don't forget it--Jane would agree!" --Melissa de la Cruz, New York Times bestselling author of Witches of East End
"An engaging and amusing read full of clever allusions to Austen, The Jane Austen Marriage Manual … dares to explore a desire that most modern women would deny, namely the wish for a Mr. Darcy who will sweep us off our feet and pay off all our credit cards—and not necessarily in that order." --Laurie Viera Rigler, author of Rude Awakenings of a Jane Austen Addict
"Kim Izzo has written a humorous and engaging modern day love story. "Kate Shaw" is a romantic who will inspire a new generation, whether they're looking for love, or have already found it. " --Nia Vardalos, screenwriter and actress, My Big Fat Greek Wedding
"This delightful and witty book contains a meaningful message. A very satisfying read."--Katie Fforde, bestselling author of Summer of Love
"You don't have to love Jane Austen to fall in love with The Jane Austen Marriage Manual!  A modern take on the age old question: should we marry for love or money?" --Brenda Janowitz, author of Jack with a Twist
"A "self-professed Jane Austen addict" tries her hand at gold-digging, with disastrous and hilarious results, in Izzo's charming first novel … Kate's search for love contains a surfeit of laugh-out-loud moments. Spectacular descriptions of lavish, character-filled parties add further froth to the escapist fantasy." --Publisher's Weekly
"The Jane Austen Marriage Manual puts a timely, entertaining spin on the classic "love or money?" –Shelf Awareness, Reader's Edition
or
Not Currently Available for Direct Purchase