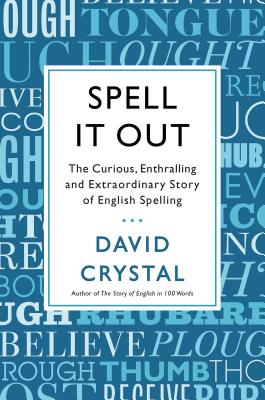 Spell It Out: The Curious, Enthralling and Extraordinary Story of English Spelling (Hardcover)
The Curious, Enthralling and Extraordinary Story of English Spelling
St. Martin's Press, 9781250003478, 328pp.
Publication Date: June 18, 2013
Description
The fascinating and surprising history of English spelling from David Crystal, everyone's favorite expert logophile
With "The Story of English in 100 Words, " David Crystal took us on a tour through the history of our language. Now, with "Spell It Out," he takes on the task of answering all the questions about how we spell: "Why is English spelling so difficult?" Or "Why are good spellers so proud of their achievement that when they see a misspelling they condemn the writer as sloppy, lazy, or uneducated?" In thirty-seven short, engaging and informative chapters, Crystal takes readers on a history of English spelling, starting with the Roman missionaries' sixth century introduction of the Roman alphabet and ending with where the language might be going. He looks individually at each letter in the alphabet and its origins. He considers the question of vowels and how people developed a way to tell whether or not it was long or short. He looks at influences from other cultures, and explains how English speakers understood that the "o" in "hopping" was a short vowel, rather than the long vowel of "hoping." If you've ever asked yourself questions like "Why do the words "their," "there" and "they're" sound alike, but mean very different things?" or "How can we tell the difference between "charge" the verb and "charge" the noun?" David Crystal's "Spell It Out" will spell it all out for you.
About the Author
DAVID CRYSTAL is the author of The Story of English in 100 Words and Honorary Professor of Linguistics at the University of Wales, Bangor. In 1995, he was awarded the Order of the British Empire for services to the English language. He lives in the United Kingdom.
Praise For Spell It Out: The Curious, Enthralling and Extraordinary Story of English Spelling…
Praise for The Story of English in 100 Words:
"The best word book to come down the pike in many a moon . . . An ingenious idea, and only David Crystal could have pulled it off." —Patricia T. O'Conner and Stewart Kellerman, authors of Origins of the Specious: Myths and Misconceptions of the English Language and bloggers at Grammarphobia.com

"Brisk [and] exuberant . . . Crystal delights in exposing all the many wacky ways we English speakers make new words." —San Francisco Chronicle
Advertisement